Netizens Hyped & Emotional After T-ara Announces A Complete Group Comeback After 4 Years!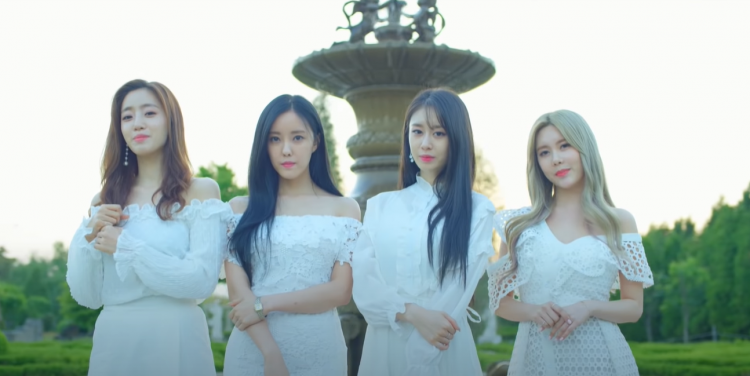 T-ara's last group comeback was in 2017 when the K-pop girl group released "What's My Name." Since then, the group has been on a hiatus for the past 4 years but after recent reports, it seems the hiatus is finally over.
As of writing this article on the 29th of July, T-ara celebrated its 12th anniversary by holding a special V Live broadcast. In the broadcast, the K-pop girl group officially revealed that they are gearing up for a comeback and fans lost their minds!
T-ara's Hyomin revealed that there are so many people waiting for them and that their fans have waited such a long time. "How many years has it been already? The last time we released an album was in 2017. Four years have passed already," Hyomin revealed.
Adding to this, Hyomin said that it is the right time. All the members of T-ara were thinking about timing. This time, the members believe it is a perfect opportunity. Thus, Hyomin officially announced that T-ara is currently working hard on preparing for a comeback.
The other three members of T-ara happily added, "We're making a comeback!"
"When will that be? We can't keep you all waiting forever, so the question of when is important. We don't have a precise answer for you right now," T-ara's Jiyeon went on to add, teasing fans.
Hyomin went on to say that it could take a long time, but it will be before the end of this year. More specifically, before winter comes. Saying that, the other members of T-ara adorably scolded Hyomin, "You gave too much away!"
Notably, the members of T-ara jokingly said, "It's not going to snow in October, is it?"
T-ara has been deeply missed the past 4 years since they began their hiatus and their announcement of having a comeback is welcome news for netizens and their personal fans!
© 2023 Korea Portal, All rights reserved. Do not reproduce without permission.
Tags:
kwave
,
kwave news
,
kwave updates
,
Kpop
,
kpop news
,
Kpop updates
,
MBK
,
MBK artists
,
MBK Entertainment
,
MBK Entertainment artists
,
MBK Entertainment news
,
MBK Entertainment updates
,
MBK Entertainment T-ara
,
MBK Entertainment T-ara comeback
,
T-ara
,
T-ara news
,
T-ara updates
,
T-ara comeback
,
T-ara return
,
T-ARA Qri
,
T-ARA Eunjung
,
T-ARA Hyomin
,
T-ARA Jiyeon
,
Qri
,
Eunjung
,
Hyomin
,
Jiyeon
,
T-ara new release
,
T-ara release
,
T-ara musical release