How Do K-Pop Idols Date In Secret? T-Ara Spills The Tea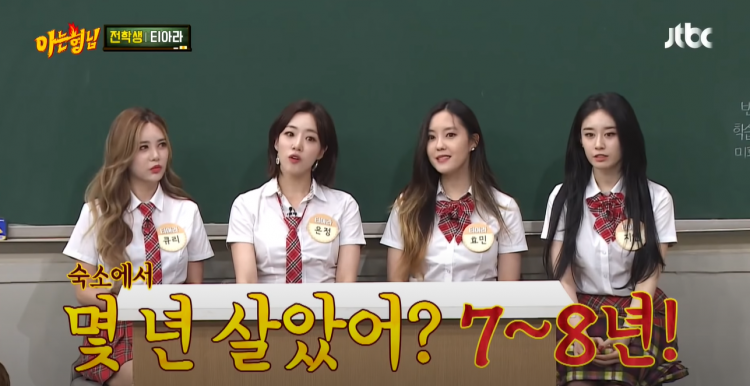 Many fans wonder how K-Pop idols date. Read through the article to get to know some dating exposé from no other than T-ara members themselves.
The life of a K-Pop idol just gets tougher after debut. A typical idol schedule involves waking up during the wee hours of the morning, getting their makeup and hair done then proceeding to the jam-packed day ahead. Most often than not idol stars could come home to their dorm late in the evening, leaving just so little time for themselves.
Additionally, most management companies take away their artists' personal phones for them to be able to focus on their careers. Despite this, there would still be idols who are able to enjoy dating. This always leaves fans to wonder how idols date.
Various K-Pop stars have spilled the tea. From Inkigayo sandwiches to late-night car dates, idol stars have been very creative just to be able to make time with their special someone.
Recently, T-ara members shared some techniques they used to date in secret.
According to the seasoned idols, the best way to successfully date in secret was teamwork. During their most recent guest appearance in JTBC's "Knowing Bros," T-ara members revealed that they helped each other a lot when it comes to dating. The girl group shared that whenever a member goes on a date, the other members would take turns being on the lookout.
"When one of the members goes out, we put bags or clothes on her bed to make it look like she was sleeping on it," T-ara member Eunjung revealed. She also added that sometimes members would even put hairpieces on the bed and dim the lights to make their manager think that the member who went out dating is just sleeping on her bed.
The T-ara members also shared that the members' most usual dating place is their dorm's rooftop.
What do you think about T-ara's dating techniques? Stay tuned for more updates!
© 2023 Korea Portal, All rights reserved. Do not reproduce without permission.