Comedian Yoo Jae Suk Becomes Antenna's First-Ever Non-Musician Artist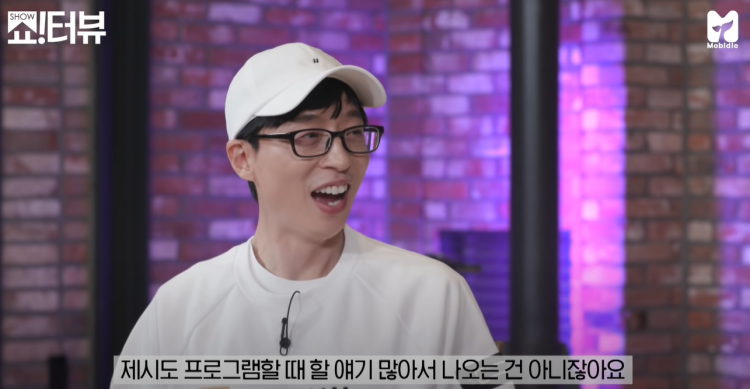 One day prior to the expiration of his contract, Yoo Jae Suk is confirmed to have found a new home.
Previously, it was speculated that two agencies offered to sign the comedian. Both Antenna and Kakao Entertainment confirmed that they have met with Yoo Jae Suk to discuss an exclusive contract. Aside from acknowledging the speculation, no other details were released.
Accordingly, South Korean entertainment agency Antenna Entertainment confirmed on July 14 that comedian and variety star Yoo Jae Suk has signed under the label.
In an official announcement, the agency stated that they would be working hard to support Yoo Jae Suk in this new chapter of his career.
"As the nation's representative MC and comedian, Yoo Jae Suk has always taken on new challenges and expanded his talent with his passion and strong devotion to his work. We plan to provide our full support to Yoo Jae Suk to continue on these challenges in a free and pleasant atmosphere. Please continue to show your unchanging love and support toward Yoo Jae Suk," Antenna Entertainment stated.
Meanwhile, the "Running Man" cast member also expressed his excitement for joining the agency of his long-time friend Yoo Hee Yeol.
"I am so happy and excited to work with my longtime colleagues. Please look forward to the fun things to come from us working together," Yoo Jae Suk expressed.
Yoo Jae Suk is an icon of the South Korean entertainment scene and is dubbed as the "Nation's MC." Signing Yoo Jae Suk is a huge deal for Antenna Music which is home to talented musicians including Peppertones, Jung Seung Hwan, Jung Jae Hyung, Kwon Jin Ah, Sam Kim, and Yoo Hee Yeol. Yoo Jae Suk is the first-ever comedian and entertainer to be signed under the label.
Are you excited about Yoo Jae Suk's future activities with Antenna Music? Stay tuned for more updates!
© 2023 Korea Portal, All rights reserved. Do not reproduce without permission.