Here's What FNC Entertainment Has To Say About Yoo Jae Suk's Contract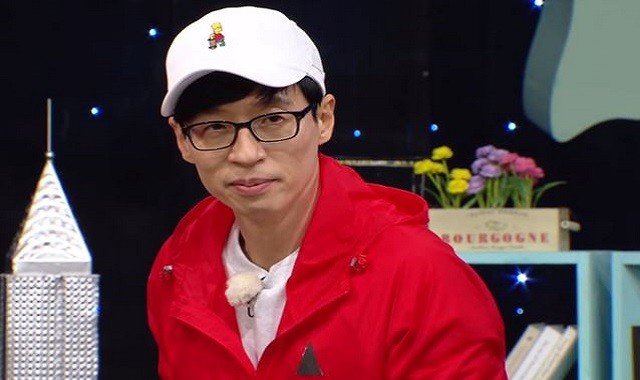 The Nation's MC Yoo Jae Suk is said to be leaving FNC Entertainment, his home for 6 years. After various reports surfaced about the news, FNC Entertainment finally released its official statement.
On July 6, FNC Entertainment confirmed that Yoo Jae Suk's exclusive contract with the agency will end on July 15. The agency also shared in their official statement that after thorough discussions with the popular entertainer, both parties decided not to renew the exclusive contract.
"After discussions with him, we've decided to respect his intention to end our management duties for him as he wishes to take on new challenges, and we'll cheer on each other's futures from our respective places," FNC Entertainment stated.
Additionally, FNC Entertainment also expressed their gratitude towards Yoo Jae Suk for the six fruitful years they spent working together.
"We convey our thanks to Yoo Jae Suk, who's been with us for 6 long years as a labelmate and has fully completed his activities with us," FNC Entertainment added.
FNC Entertainment also thanked Yoo Jae Suk's fans for their support towards the comedian.
"We wish to thank fans who've sent love and support to him always, and we hope that you continue to hope for the best for him in the future. Thank you," FNC Entertainment ended their official statement.
Yoo Jae Suk has since been a powerhouse comedian, entertainer, and host in the South Korean entertainment scene. He has been an integral cast member of some of the most beloved TV Shows including "Infinite Challenge," "Running Man," and "Happy Together." Although Yoo Jae Suk started his career in the late 90s, he signed a three-year contract with FNC Entertainment in July 2015. In 2018, Yoo Jae Suk decided to renew his exclusive contract with FNC Entertainment for another three years. Now, as Yoo Jae Suk's contract is about to expire this month, all eyes are on the comedian's plans after leaving FNC Entertainment.
Stay tuned for more updates!
© 2023 Korea Portal, All rights reserved. Do not reproduce without permission.