What Is Yoo Jae Suk's Plan After Leaving FNC Entertainment?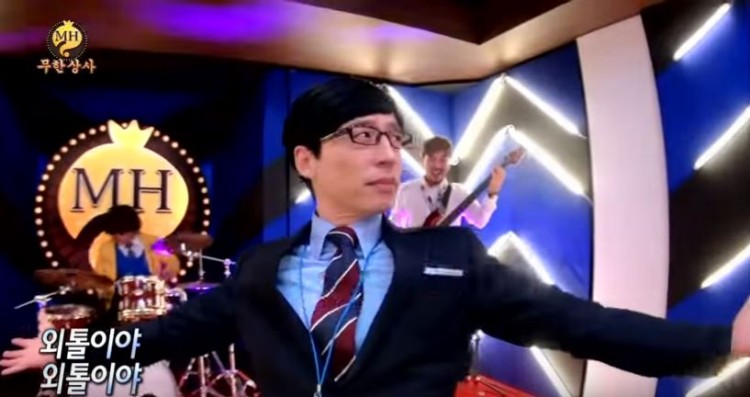 Various South Korean media outlets reported that Yoo Jae Suk's exclusive contract with FNC Entertainment is expiring soon. Read through the article to know the plans of the "Nation's MC."
South Korean entertainer and comedian Yoo Jae Suk is a popular face among avid fans of the Hallyu wave. He has been the staple cast of some of the iconic variety shows on South Korean television. Yoo Jae Suk has been a regular member of the popular television show "Running Man" since the airing of its first episode in 2010. Yoo Jae Suk has also been the main host of "Infinite Challenge" from 2005 until 2018. In 2018, Yoo Jae Suk became the main host for "Busted" which is on its third season.
Yoo Jae Suk has a long list of successful TV shows under his belt including "Six Sense," "Yoo Quiz On The Block," "Cool Kids," "Two Yoo Project Sugar Man," and "Happy Together."
The entertainer first signed with FNC Entertainment last July 2015. His first contract expired in 2018 but he decided to renew his contract for another three years. 2021 marks Yoo Jae Suk's sixth year with FNC Entertainment and this means a new round of contract negotiation. However, an exclusive report from JTBC revealed that the "Running Man" cast member decided not to renew his contract with FNC Entertainment. The decision was a mutual one between the agency and the celebrity.
Now, the eyes of the whole South Korean entertainment are on Yoo Jae Sook's next move. Being such a household name in the industry, Yoo Jae Suk's decision is a big deal as various big companies are wishing to sign him. As of the moment, however, there are no reports regarding Yoo Jae Sook's prospect agency. Therefore, until he decides to sign with a new agency, Yoo Jae Suk will become a free agent.
Where do you think Yoo Jae Suk will sign? Stay tuned for more updates!
© 2023 Korea Portal, All rights reserved. Do not reproduce without permission.