IZ*ONE Chaeyeon's Instagram Story Got Deleted For An Absurd Reason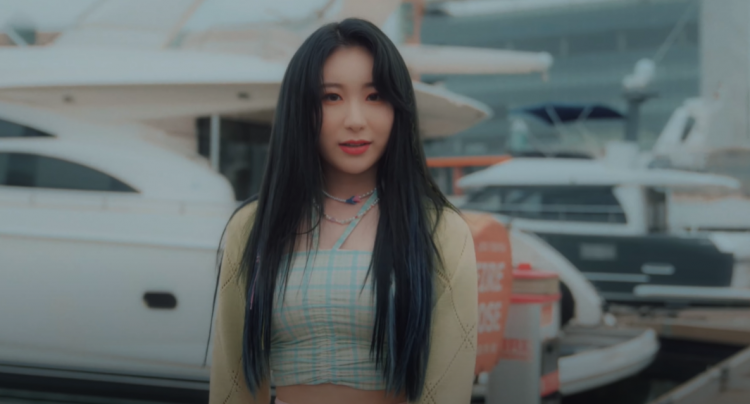 Despite the many protests and petitions from fans, the members of IZ*ONE separated ways after their contract expired. Since then, each IZ*ONE members are currently busy with their solo activities.
In fact, some of them opened their own personal Instagram accounts to be able to communicate with their fans better. One of the members who constantly updates her fans via Instagram is Chaeyeon. In a particular instance, Chaeyeon posted a photo in her Instagram story. Chaeyeon and her friend were in a dance practice room and the picture shows Chaeyeon creating some sort of a forced perspective as her hand makes a pinching gesture towards her friend. The idol captioned the photo "My friend is this tiny bean."
Everything seemed fine until Chaeyeon received the notification that her story got deleted. Such prompted Chaeyeon to post a screenshot of the Instagram notification which says her story got deleted because it did not follow the platform's community guidelines. Instagram took down Chaeyeon's story for bullying and abuse which left the idol clueless and confused.
The incident went viral among netizens, especially fans, some have left their comments on the matter through various online forums. Here are some of the reactions and comments made by netizens who are calling out Instagram's absurd action towards Chaeyeon's "harmless" post. Some netizens are also slamming male online communities who are claiming that Chaeyeon's "pinching gesture" was inappropriate.
"I wondered if it was because of something crazy.... Why are there so many bastards who are so serious, I wish they had authentication on their faces."
"I came down thinking why was it erased?? and I wonder if they were rude again? Aigoo"
"These days, even to overseas K-pop fans
© 2023 Korea Portal, All rights reserved. Do not reproduce without permission.