Queens Of JYP Entertainment: TWICE Admits How Important Wonder Girls Are To Them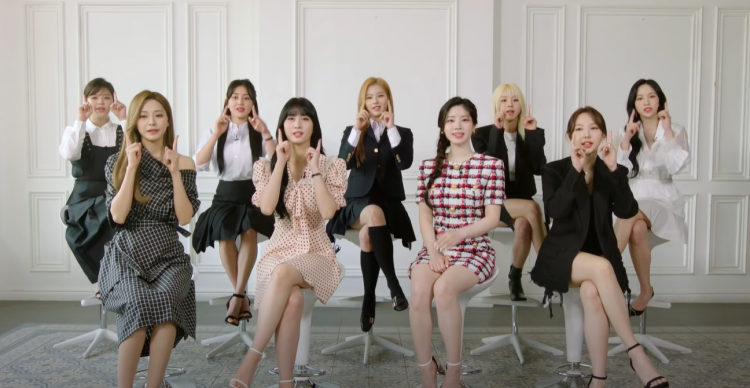 As mentioned in our previous article, the bond between a junior K-pop group and a senior K-pop group of the same company is extremely special and deep. This was previously evident as ITZY's Yeji congratulated TWICE with a sweet gesture after a music show.
Prior to becoming seniors, TWICE were juniors themselves, and recently they revealed which JYP Entertainment senior meant a lot to them during their trainee days.
TWICE already made netizens and fans aware of how much they appreciate and love Wonder Girls, their former JYP Entertainment seniors. Recently, the members of TWICE once again explained how important Wonder Girls are to them and it was extremely sweet.
The fans of TWICE and Wonder Girls (ONCEs and Wonderfuls, respectively) were recently both happy as the "Zach Sang Show" featured TWICE where TWICE talked about their seniors.
The host of the show, Zach Sang, revealed that he believes that TWICE is a girl group that stands right beside other famous groups such as Destiny's Child, BLACKPINK, and JYP Entertainment's very own Wonder Girls.
When the members of TWICE heard what Zach Sang shared, they immediately expressed their gratitude as TWICE believes that it is a huge honor to be noted beside their seniors, Wonder Girls.
Thus, Zach Sang asked what important lessons did TWICE garner from Wonder Girls in their careers. TWICE's leader, Jihyo, shared that when the members of TWICE were only trainees, they would always perform the songs of Wonder Girls.
TWICE's Jihyo noted "When we were trainees, we almost always used songs by Wonder Girls. And we covered a lot of their songs in our showcases."
To add to this, TWICE's Nayeon revealed that Wonder Girls also made them improve in other aspects, not just by performing their songs.
TWICE's Nayeon revealed that they would often go to Wonder Girls' concerts. Noting that It was a great learning experience for TWICE as trainees.
At present, JYP Entertainment's TWICE is one of the most popular girl groups in the world. Thus, being right beside their seniors, Wonder Girls, is an honor that they earned, naturally with the help of Wonder Girls as well.
© 2023 Korea Portal, All rights reserved. Do not reproduce without permission.
Tags:
Zach Sang Show
,
Zach Sang Show news
,
Zach Sang Show updates
,
TWICE Zach Sang Show
,
Zach Sang Show TWICE
,
Zach Sang
,
kwave
,
kwave news
,
kwave updates
,
Kpop
,
kpop news
,
Kpop updates
,
JYP
,
JYP artists
,
JYP Entertainment
,
JYP Entertainment news
,
JYP Entertainment updates
,
JYP Entertainment TWICE
,
JYP Entertainment Wonder Girls
,
TWICE
,
TWICE news
,
TWICE Updates
,
Wonder Girls
,
Wonder Girls news
,
Wonder Girls udpates
,
Wonder Girls and TWICE
,
TWICE and Wonder Girls
,
JYP Entertainment artists