Is aespa's Giselle Really A Bully? Former Classmate Sets The Record Straight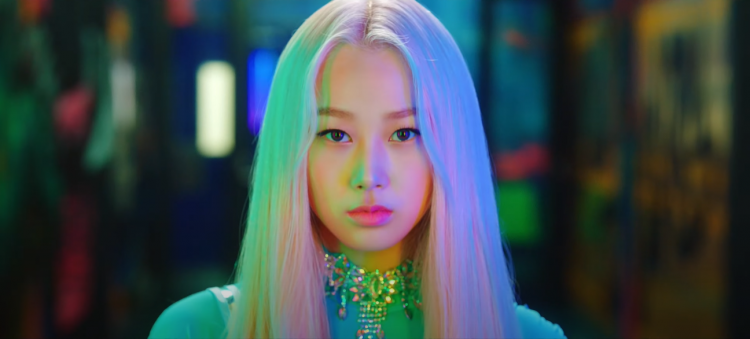 Previously in 2020, rumors on how former SM trainee and current aespa rapper, Giselle, was a bully surfaced. To her defense, aside from her fans, Giselle has had a previous classmate defend the aespa member in a recent video upload on TikTok.
A couple of days back, Eunice Kim, a college student from the US and a TikTok user went on to upload a TikTok video where she showed the number of people she knew who were South Korean celebrities now.
In the list was Kim Young Chul of "Knowing Bros" and aespa's very own Giselle. Knowing how supportive MYs (the fandom name of aespa) are, a plethora of Eunice Kim's followers went on to ask about aespa's Giselle's attitude during her days in high school.
As per the TikTok user, aespa's Giselle already had a knack for the spotlight as she was a known performer, even having the alto position in the school's choir.
"I literally do not know why there are rumors about her being a bully," Eunice Kim went on to share on aespa's Giselle.
Previously in November of 2020, negative allegations on the then SM trainee Giselle surfaced. Among the allegations were underage drinking, the usage of drugs, smoking, and even bullying. To combat this, SM Entertainment brought up legal action against the commenters.
Eunice Kim continued, "She was really outgoing and friendly."
She even noted that aespa's Giselle did not have bad influences around her as aespa's Giselle along with her friend group are really sweet and kind.
To no one's surprise, it was hard for people to believe the allegations on Giselle as she is simply too kind and nice to be doing the alleged things that were pointed towards her.
Moving forward, hopefully, aespa's Giselle and other K-pop idols will no longer face these certain allegations for this can take a toll on their mental health.
© 2023 Korea Portal, All rights reserved. Do not reproduce without permission.
Tags:
Tiktok
,
Kpop TikTok
,
TikTok Kpop
,
aespa TikTok
,
TikTok aespa
,
TikTok Eunice Kim
,
Eunice Kim
,
kwave
,
kwave news
,
kwave updates
,
Kpop
,
kpop news
,
Kpop updates
,
SM artists
,
SM
,
SM Entertainment
,
SM Entertainment news
,
SM Entertainment update
,
SM Entertainment updates
,
SM Entertainment aespa
,
SM Entertainment aespa news
,
SM Entertainment aespa updates
,
aespa
,
aespa news
,
aespa updates
,
aespa Giselle
,
aespa Giselle news
,
aespa Giselle updates
,
Giselle
,
Giselle news
,
Giselle updates