ONCEs Are Proud After TWICE Reveals What The Members Do During Their Birthdays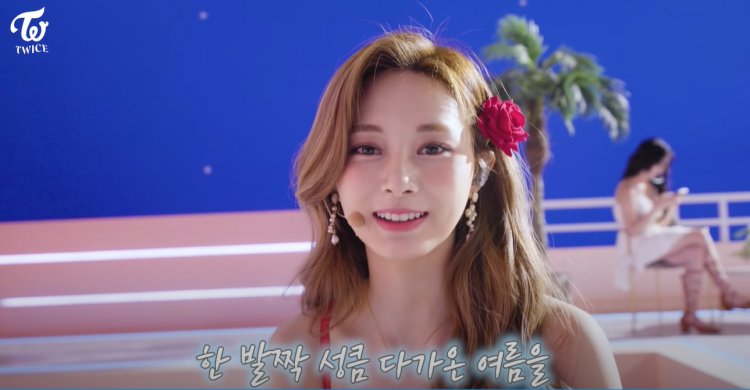 Ahead of JYP Entertainment's TWICE's comeback with "Taste of Love" and their new hit title track "Alcohol-Free," TWICE went on to reveal what their tradition is whenever a member has a birthday.
TWICE's Jihyo, Jeongyeon, Dahyun, and Mina previously were featured on SBS' "SBS PowerFM's Choi Hwa Jung's Power Time" to promote and talk about their latest title track "Alcohol-free"!
Coincidentally, it was TWICE's Tzuyu's birthday on the same day!
As it was TWICE's maknae birthday, TWICE's Dahyun shared excitedly, "It is Tzuyu's birthday today, so I lit candles to greet and congratulate her."
TWICE's Jihyo then shared that lighting candles is a TWICE tradition alongside celebrating each member's birthday exactly at midnight.
"It is our own culture, and as soon as it is 12 o'clock, we congratulate and greet the member whose birthday it is," TWICE's leader, Jihyo, shared.
What TWICE does whenever a member has their birthday is very sweet and actually shows how close all the members are with one another. The effort they put in for one another is really sweet and touching which is something ONCE truly appreciates.
Above this, TWICE promoted their latest comeback, noting that "Alcohol-Free" is the perfect summer song for ONCEs and all the listeners.
The members of TWICE exclaimed, "'Alcohol-Free is a good summer song to listen to in summer because TWICE is making a comeback in summer after a long time."
To further break down the vibe and message of TWICE's "Alcohol-Free," TWICE's Jihyo explained that although there are no real alcoholic drinks, a listener will surely get love-drunk with their song.
TWICE's Jihyo went on to add that the lyrics are really unique, and there is no alcohol, but "Alcohol-Free" has the "I'm drunk on you" feel.
Congratulations to TWICE for a successful comeback with their latest title track "Alcohol-Free."
© 2023 Korea Portal, All rights reserved. Do not reproduce without permission.
Tags:
SBS
,
SBS SBS PowerFM's Choi Hwa Jung's Power Time
,
SBS PowerFM's Choi Hwa Jung's Power Time
,
TWICE SBS PowerFM's Choi Hwa Jung's Power Time
,
SBS PowerFM's Choi Hwa Jung's Power Time TWICE
,
kwave
,
kwave news
,
kwave updates
,
Kpop
,
kpop news
,
Kpop updates
,
JYP
,
JYP artists
,
JYP Entertainment
,
JYP Entertainment news
,
JYP Entertainment updates
,
JYP Entertainment TWICE
,
JYP Entertainment TWICE news
,
JYP Entertainment TWICE updates
,
JYP Entertainment TWICE comeback
,
TWICE
,
TWICE news
,
TWICE Updates
,
TWICE comeback
,
TWICE Taste of Love
,
TWICE Alcohol-Free
,
Taste of Love
,
Alcohol-Free
,
Jimmy Fallon alcohol
,
TWICE birthday