A Delicate Balance: GOT7's BamBam Shares He's More Popular In Thailand Than In Korea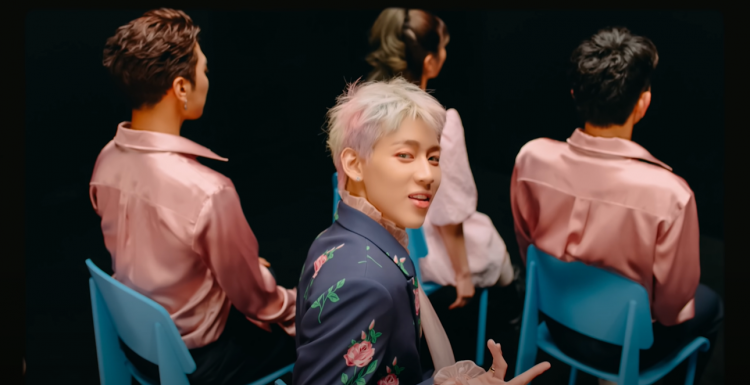 GOT7 and its individual members are more internationally acclaimed compared to the attention they gain locally in South Korea. Recently this was further proven to be true as GOT7's BamBam shares the difference of his popularity in Thailand and in South Korea.
Just recently, allure, the popular fashion magazine, went on to release an interview featuring GOT7's very own BamBam online.
In BamBam's interview with allure, his interviewer graced on the fact that GOT7's BamBam is immensely popular in his home country, Thailand.
With this comment, GOT7's BamBam responded by revealing that it is kind of embarrassing to mention it himself, but he honestly can not do anything when he is in Thailand.
To add to this, GOT7's BamBam continued by sharing that he could not leave his hotel or even go home due to the fact that fans are everywhere. But when he is in South Korea, he can do anything he wants.
"When I arrive in Korea, there is nobody welcoming me," GOT7's BamBam shared.
For the GOT7 member, he feels like he has established himself pretty well in his home country, Thailand, and a lot of other parts of the world. But, he has reached his full potential as he is not very recognized in Korea, although Korea is where BamBam started.
Moreover, GOT7's BamBam wishes that he will gain more attention in South Korea.
For the K-pop idol, he believes that being more well-known in Korea will ease his mind. "I really want to balance my fame in Thailand and Korea," the GOT7 member noted.
With a positive vibe, BamBam concluded by sharing that a lot of celebrities are trying to go outside of Korea to get recognized, but for him, that's the opposite of what he wants.
"I am too young to give up. I want to give this a shot, my best shot. I think it is going to be fun. I am planning on enjoying it to the fullest while doing so."
BamBam will surely do his best to attain his goal!
© 2023 Korea Portal, All rights reserved. Do not reproduce without permission.
Tags:
kwave
,
kwave news
,
kwave updates
,
Kpop
,
kpop news
,
Kpop updates
,
ABYSS COMPANY
,
ABYSS COMPANY news
,
ABYSS COMPANY updates
,
ABYSS COMPANY artist
,
ABYSS COMPANY artists
,
ABYSS COMPANY BamBam
,
bambam
,
bambam news
,
bambam updates
,
BamBam allure
,
allure BamBam
,
Allure
,
allure news
,
allure updates
,
GOT7
,
GOT7 News
,
GOT7 UPdates
,
got7 bambam
,
GOT7 BamBam news
,
GOT7 BamBam updates