Voting Manipulations Confirmed! Lee Hae In Should Not Have Been Eliminated On Mnet's 'Idol School'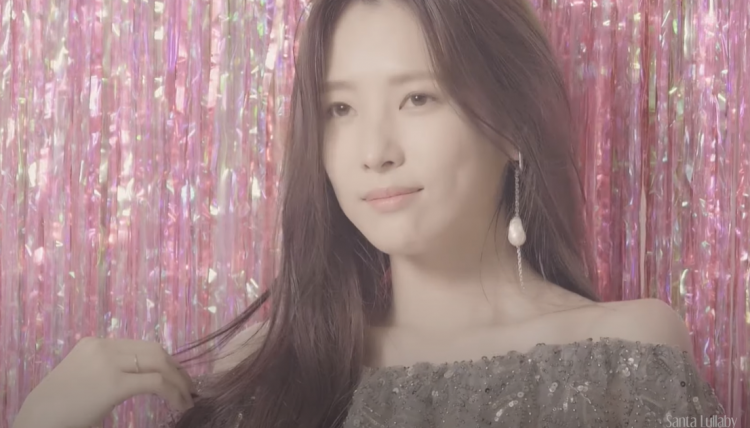 Finally, after a while, investigations towards Mnet's survival show voting manipulation allegations have come to a conclusion. The producer of Mnet's "Idol School" will now receive a jail time of one year.
As such, justice for the participants has been given but for fan favorite, Lee Hae In, this is just the beginning of her career. At the start of "Idol School," Lee Hae In already caught the attention of netizens, even ranking first in the first episode.
But Lee Hae In did not enjoy the success as the consecutive episode randomly dragged her rankings to the ground even though she had a plethora of fans. Eventually, Lee Hai In was unfortunately eliminated from Mnet's "Idol School" during the finale of the show.
After her elimination, netizens went on to start a petition as they wanted answers as to why Lee Hae In was abruptly eliminated regardless of her popularity. What kept Lee Hae In from debuting with fromis_9?
Two yeast ago in 2019, Lee Hae In shared in an interview with MBC's "PD Note" that the reason why she was disqualified from "Idol School: was because the producers of the show already chose the members for the K-pop group, fromis_9.
Lee Hae In's thoughts were proven to be correct as per the reports from the investigation of "Idol School."
The results concluded that Kim Tae Eun, the chief producer of "Idol School," went on to eliminate Lee Hae In because the contestant "did not fit in with the overall vibe of the debut group fromis_9."
It was further revealed that Kim Tae Eun even went on to ask the executive production director of "Idol School" if eliminating Lee Hae In would be a good decision due to her garnering so much popularity. Eventually, it was agreed upon that Lee Hae In would be eliminated.
Since then, Lee Hae In has had multiple ups and downs in her journey to being a popular idol. But she had her debut last year in November.
Hopefully, this positive vibe will reverberate throughout her career.
© 2023 Korea Portal, All rights reserved. Do not reproduce without permission.
Tags:
kwave
,
kwave news
,
kwave updates
,
Kpop
,
kpop news
,
Kpop updates
,
Mnet
,
mnet news
,
mnet updates
,
Mnet show
,
Mnet reality show
,
mnet idol school
,
Mnet Idol School news
,
Mnet Idol School updates
,
Idol School
,
Idol school news
,
Idol School updates
,
Lee Hae In
,
Lee Hae In news
,
Lee Hae In updates
,
Lee Hae In Idol School
,
Idol School Lee Hae In
,
voting manipulation
,
Mnet voting manipulation
,
Idol school voting manipulation