The Wait Is Over: fromis_9 Is Coming Back This May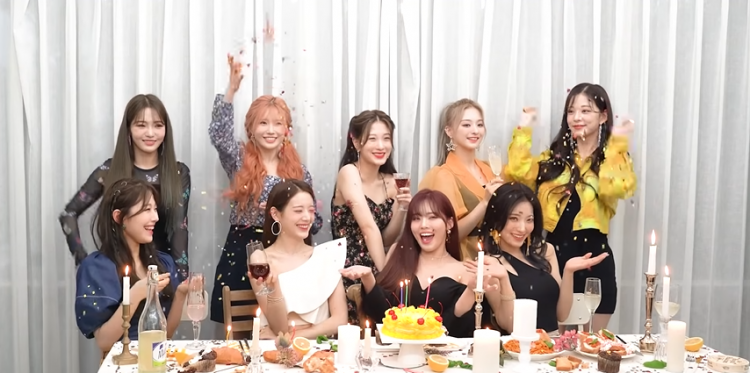 After more than one year of hiatus, fromis_9 made their comeback with "Feel Good(SECRET CODE)" on September 16, 2020. Fans were very excited to see the nine girls. However, Off the Record Entertainment released a statement that member Lee Seo Yeon suffered a leg injury while preparing for the album.
Despite Lee Seo Yeon's strong desire to promote, her health was put in first priority. Due to this, only the remaining eight members, Saerom, Hayoung, Gyuri, Jiwon, Jisun, Chaeyoung, Nagyung, and Jiheon, promoted their third mini-album "My Little Society."
Today, Off the Record announced the highly anticipated return of the Idol School alumni group. The girl group is making its comeback this May. This will be their first comeback, after more than 2 years, with the complete 9-members.
In a tweet, fromis_9 revealed the title of their second single album as "9 Way Ticket." the girls from Off the Record will be releasing their single on May 17 at 6:00 PM KST.
프로미스나인(fromis_9)
The 2nd Single Album '9 WAY TICKET'

Release on 2021.05.17 6PM#fromis_9 #프로미스나인#9_WAY_TICKET #20210517_6PM pic.twitter.com/XHbJvQi8la — fromis_9 [프로미스나인] (@realfromis_9) May 3, 2021
As soon as the news went out, fans expressed their excitement for fromis_9's comeback. Here are some replies from Flovers on fromis_9's tweet.
"WELCOME BACK!!!!!! We've been waiting for such a long time. Let's go flover! Make their dream come true."
"Fantastic news - Their last comeback song, 'Feel Good (Secret Code)' was my favorite song of last year."
"I wish it was more than just a single album but at this point, I'm overjoyed for anything. NEW fromis_9 COMEBACK!!!"
"Girls, I know that you guys always put the most effort into every single thing you do. so please make sure to get some rest and don't ever overwork yourself. I genuinely hope no one gets hurt during the comeback preparation!!! I love youuuuuuu 프로미스나인 화이팅"
fromis_9 joins other girl groups such as EVERGLOW and ROCKET PUNCH who are slated for a May comeback. Are you excited for fromis_9's upcoming single? Stay tuned for more updates!
© 2023 Korea Portal, All rights reserved. Do not reproduce without permission.