Well Deserved: Brave Girls Members Can Enjoy Their Own Bathroom In New Dorm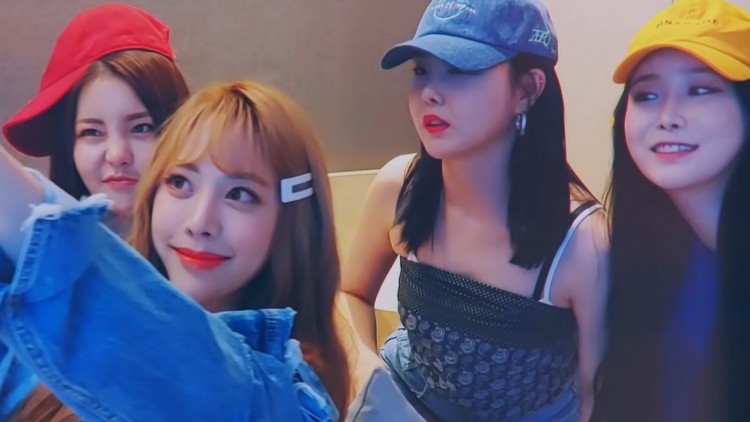 Brave Girls' blessings are "Rollin'" in since their viral video. The four-membered girl group has since seen a massive spike in their career and reigned as one of the most popular K-Pop groups in South Korea.
Their 2017 song, "Rollin'" has been sweeping various South Korean Music Charts and allowed them to score brand deals after brand deals. With their huge success this year, it is but just appropriate that each Brave Girls members Minyoung, Yujeong, Eunji, and Yuna reap the fruits of their hard work.
Just last month, Brave Girls' dorm life was featured in MBC's "The Manager." The show revealed the dorm life status of the four girls. There, the viewers were able to see the girls in a small dorm. In fact, Brave Girls' dorm room was so small that Minyoung, Yujeong, Eunji, and Yuna had to share a tiny bathroom together. The space in their dorm is very cramped that it can't accommodate all the stuff of the members.
Previously, it was also reported that Brave Brothers, the CEO of Brave Girls' agency, offered the idol group a more spacious apartment. However, Brave Girls declined the offer and chose to stay in their small dorm.
But, now, this might not be the case for Brave Girls. In a recent episode of "Upgrade Human," Brave Girls members shared how their lives upgraded after their sudden rise to popularity. One great piece of news that was revealed during the episode of "Upgrade Human" is Brave Girls' new dormitory.
Such good news was implied during a conversation between Brave Girls Eunji and his older brother. According to Eunji's brother, the girls are excited to move to their new dorm as the pictures of the new apartment looked very promising. Not only that but the security is also great.
The most exciting part of their dorm, however, is that it has four bathrooms. Meaning, each of the girls can now enjoy the bathroom all to themselves.
Brave Girls deserve it all! Congratulations to the girls.
© 2023 Korea Portal, All rights reserved. Do not reproduce without permission.
Tags:
Brave Girls
,
brave girls rollin
,
Brave Girls news
,
Brave Girls updates
,
Brave Entertainment Brave Girls
,
Brave Girls Perfect All Kill
,
brave girls 4th mini album
,
brave girls rollin second teaser
,
Brave Girls comeback
,
brave girls rollin banned
,
Brave Girls new dorm
,
Brave Girls members
,
kwave
,
Kpop
,
news