HYBE & Original 'Big 3' Turn A Profit? JYP, SM, & YG Entertainment On The Rise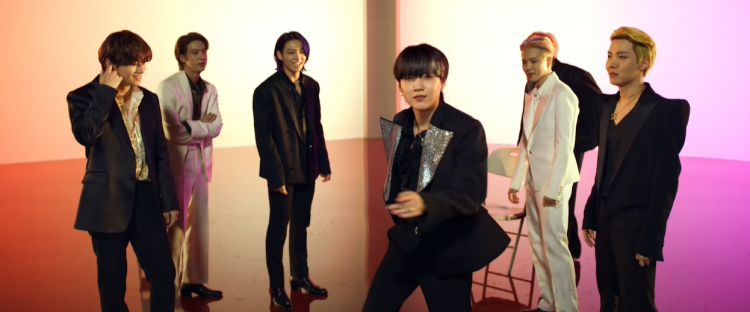 KOSDAQ, aka the Korean Securities Dealers Automated Quotations, is a stock market viewer of the Korea Exchange operator and the trading board is where 1476 companies and agencies create investments and even increase their capital.
After a horrible start for SM Entertainment and YG Entertainment in terms of profit, the 2nd quarter may seem to bring a lot of hope for the two companies. Moreover, JYP Entertainment and HYBE, formerly known as Big Hit Entertainment, are still rising to the top.
A day ago on the 28th of May, KOSDAQ shared the trading market performance of HYBE and the original "Big 3" South Korean entertainment companies.
As per, KOSDAQ, HYBE is trading at 261,000 Korean won (around $234), which is up by 3.16% (8,000 won). JYP Entertainment is trading at 38,250 won (around $34) and a decrease of 1.92% (750 won).
For SM Entertainment, the agency was trading at 42,700 won (around $38.32) and is even up by 0.59%. Meanwhile, YG Entertainment saw a slight decrease of 2.18%, and is trading at 49,400 won (around $44.33).
Due to the immediate increase in trading, HYBE and the original "Big 3" entertainment agencies were able to record sales results that went beyond market expectations which are even in the "off-peak" season.
Initially, the South Korean companies did not have major comebacks from their most well-known K-pop artists in the first half of 2021, which reflected horrible, more especially on SM Entertainment and YG Entertainment.
The rise in trade value means that the 2nd quarter and the total second half of the year for 2021 for SM Entertainment, YG Entertainment, JYP Entertainment, and HYBE is expected to be an improvement compared to the first half of 2021.
The next K-pop groups to make a comeback in JUNE are TWICE and EXO which means that JYP Entertainment and SM Entertainment will once again hopefully see an abrupt rise around June in terms of trade value.
© 2023 Korea Portal, All rights reserved. Do not reproduce without permission.
Tags:
HYBE
,
HYBE news
,
HYBE updates
,
HYBE artists
,
Big Hit Entertainment
,
Big Hit Entertainment news
,
Big Hit Entertainment updates
,
SM
,
SM artists
,
SMTOWN
,
SM Entertainment
,
SM Entertainment news
,
SM Entertainment update
,
JYP
,
JYP artists
,
JYP Entertainment
,
JYP Entertainment news
,
JYP Entertainment updates
,
jyp nation
,
YG
,
YG artists
,
YG Entertainment
,
YG Entertainment news
,
YG Entertainment update
,
YG Entertainment updates
,
Big 3
,
Big 4
,
kwave
,
kwave news
,
kwave updates
,
Kpop
,
kpop news
,
Kpop updates
,
kpop companies
,
Kpop agencies
,
Kpop company
,
kpop agency
,
KOSDAQ
,
Korean Securities Dealers Automated Quotations
,
The Korean Securities Dealers Automated Quotations