Not Yet Finalized? Here's What HYBE Has To Say About BTS's May Comeback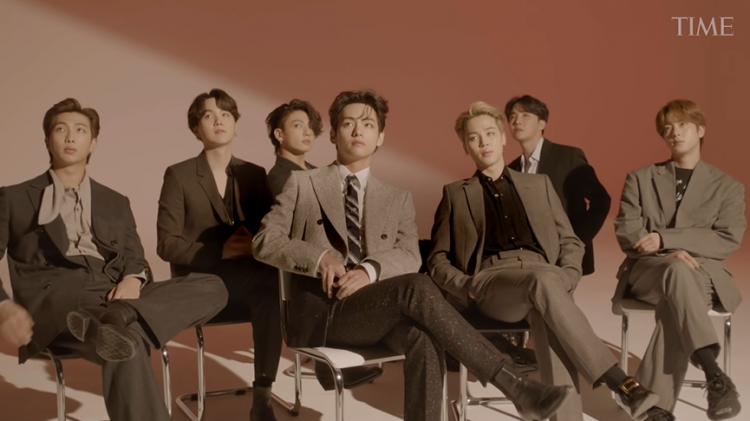 It has been 9 months since the release of BTS's special single "Dynamite." therefore, ARMYs and everybody out there are anticipating BTS's next release, after all, the seven-membered K-Pop boy group is currently the biggest in the globe right now with millions of followers and record-breaking sales.
With the intense anticipation for a BTS comeback, global media outlets are banging HYBE's door for any updates regarding the group's future plans. Due to inquires from media outlets, a Big Hit Music representative clarified some of the reports that are floating all around the news platforms claiming BTS is planning to come back very soon.
The claims regarding BTS's May comeback
Earlier today, various media outlets reported that the global superstar boy group from HYBE Entertainment (then Big Hit Entertainment) has already set up plans for a May comeback.
According to the report, BTS has allegedly finalized its plan to release a digital single on May 21. In addition, the alleged reports stated that BTS members RM, Jin, Jimin, V, J-Hope, Suga, and Jungkook, are currently busy and in the final stage of their May comeback preparation.
Since a BTS comeback could negatively affect and even overshadow the releases from a much less known group, industry insiders revealed that some agencies have already adjusted their artists' schedules to prevent an overlap with the superstar group.
Is BTS's May 21 comeback confirmed?
Reports are claiming a BTS May comeback, but a Big Hit Music representative neither confirmed nor denied the reports. In a statement, the Big Hit Music representative curtly told the press that typically, their artists' comebacks are announced once they have been confirmed.
"We will reveal our artists' plans after they're finalized," Big Hit Music stated.
Because of this statement, fans are left puzzled. Are we going to have a BTS comeback this May? Stay tuned to find out!
© 2022 Korea Portal, All rights reserved. Do not reproduce without permission.