BLINKs Go Wild As BLACKPINK's Jisoo Slays New Look In Dior Photoshoot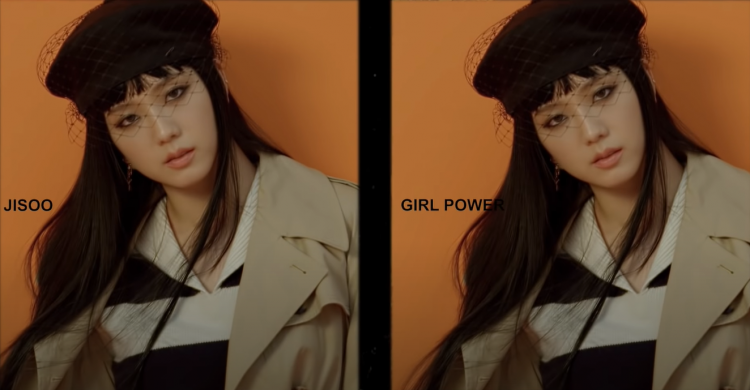 YG Entertainment's BLACKPINK is known not only for their savage dance moves and amazing vocals, but also for their ability to slay in any concept may it be in a photoshoot or music video.
BLACKPINK's Jennie, Rosé, Lisa, and Jisoo all have outstanding visuals. Visuals that are noted by netizens and BLINKs to be one of the best in the industry.
Recently, BLACKPINK's very own lead vocal and visual was featured in a photoshoot under the French luxury fashion house, Dior. Jisoo showed up and slayed as she showed to fans a more mature version no one has ever seen yet before.
As mentioned above, BLACKPINK's Jisoo recently did a photoshoot for the luxury brand, Dior, and both her personal fans and BLINKs fell in love with her killer eyes and unique hair style.
Making use of dark hues, makeup that is smokey and ashy, and fierce facial expressions, BLACKPINK's Jisoo came to truly show what she was made of in Dior's photoshoot.
Due to her new look, fans swooned over BLACKPINK's Jisoo, proving why her visual prowess is nothing to scoff at.
Moreover, fans went on to compare BLACKPINK's Jisoo's intense, powerful, and straight bangs with the softer bangs she had before. For fans, her previous look made her charming, vibrant, and youthful which catered to a lot of concepts but her new look made her look more mature.
Regardless of what BLACKPINK's Jisoo wears in any photoshoot or music video, she will surely look extremely fine due to her ability to adjust into any situation in terms of fashion.
BLACKPINK's Jisoo is notably extremely beautiful in terms of South Korean beauty standards and with the right setting and fashion attire, she can surely set the stage on fire in any event.
Congratulations to BLACKPINK's Jisoo for having a very successful photoshoot with Dior!
© 2023 Korea Portal, All rights reserved. Do not reproduce without permission.
Tags:
Christian Dior
,
Dior
,
BLACKPINK Jisoo Dior
,
Jisoo Dior
,
Dior BLACKPINK Jisoo
,
Dior Jisoo
,
luxury brand
,
kpop luxury brand
,
BLACKPINK luxury brand
,
BLACKPINK Jisoo luxury brand
,
Jisoo luxury brand
,
kwave
,
kwave news
,
kwave updates
,
Kpop
,
kpop news
,
Kpop updates
,
YG
,
YG artists
,
YG Entertainment
,
YG Entertainment news
,
YG Entertainment update
,
YG Entertainment updates
,
YG Entertainment BLACKPINK
,
BLACKPINK
,
Blackpink news
,
Blackpink updates
,
BLACKPINK photoshoot
,
blackpink jisoo
,
BLACKPINK Jisoo news
,
BLACKPINK Jisoo updates
,
BLACKPINK Jisoo photoshoot
,
Jisoo photoshoot
,
Dior photoshoot
,
BLACKPINK Jisoo Dior photoshoot
,
Jisoo Dior photoshoot