Just Art? Fans React To Jay B's 'Coochie' Wall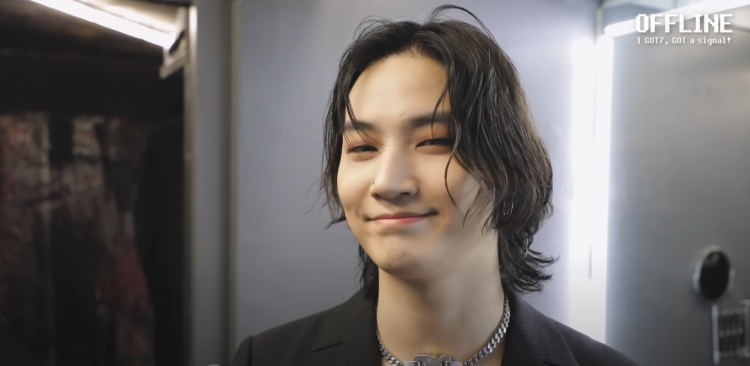 Recently, GOT7 leader Jay B went live on Instagram to greet his fans and share some updates.
During his Instagram live, Jay B was seen comfortably talking to fans in his room. He shared some details regarding his upcoming album. Jay B also thanked his fans for the gifts he received after it was announced that he signed with H1GHR Music for his solo activities.
The GOT7 leader and composer also expressed his apologies for some of the shortcomings he might have, especially during the four months after he and his group left JYP Entertainment.
As Jay B's Instagram live progressed, fans were quick to notice some photos posted on the wall of his room. Right after Jay B's live broadcast ended, fans flocked to social media platforms to express their opinion regarding the "controversial" photos they saw on Jay B's wall.
Here are some of the reactions that fans tweeted following the controversial Instagram Live of Jay B:
"This Jaebeom wall thing... I mean if it turns out that it's not his room then ok g but if it is.... I'm creeped out," twitter user @homerunz4 said.

"ahgases trying to explain to us how jaebeom having pussies on his wall is artistic expression and not just bc he's a creep," Twitter user @vseuls said.

"when kpop stans realise that jaebeom actually has fine art on his walls," Twitter user @gommmmh said.

"serious question: what's so different from fans having camera rolls full of an idols abs and bulge and all these other types of pics and then jay b having nude photography on his wall," Twitter user @dilfsmdc said.

"Jay B having those images on his wall is fine in the context of privacy and consent. Live streaming and showing uncensored nudes to an audience that is guaranteed to have minors is uncomfortable for a lot of people and I find that a perfectly able reason to not like the situation," Twitter user @atzyeomoo said.
What do you think of the issue at hand? Let us know!
© 2023 Korea Portal, All rights reserved. Do not reproduce without permission.