Yuna, ITZY's Maknae, Had A Recent Live Emotional Break Down, Here's Why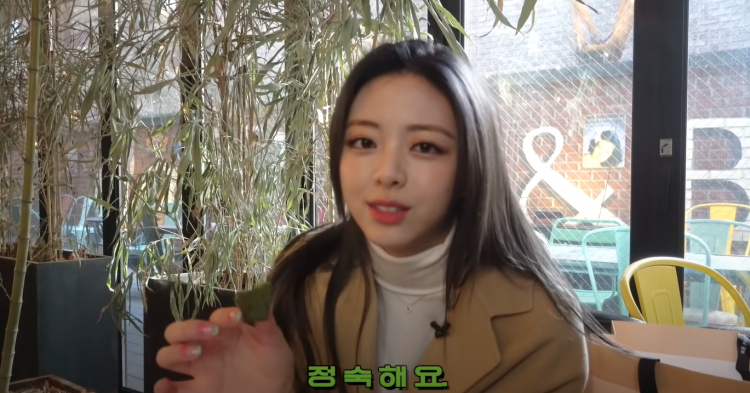 In a live broadcast on V LIVE, which was aired on the 6th of May, ITZY's visual and maknae Yuna, was extremely emotional as she thanked her fans for the overwhelming love and support.
Right after ITZY was dubbed first place on MCountdown for their latest title track, "Mafia In The Morning," ITZY's Yuna went live and shared how she and Chaeryeong really wished that ITZY could meet with their fans, MIDZYs, in-person to commemorate this amazing event.
ITZY's recent win was achieved in only 6 days, making it their fastest win since debut. This actually beats out their previous record with their hit track "Dalla Dalla." Their debut single was previously able to get a first place within 9 days.
Unfortunately, fans are still not allowed to attend music shows to cheer on their favorite K-pop groups due to the COVID-19 pandemic. Thus, making ITZY wanting to meet their fans more.
According to ITZY's Yuna, ITZY's Chaeryeong shared, "What a great memory would it have been for us to see and congratulate each other on our #1 win. Having an encore with MIDZYs on a day like this."
Even though meeting MIDZYs was difficult right now, ITZY's Yuna still does her best to interact with their fans. ITZY's Yuna said that she was still able to interact with MIDZYs using the DearU Bubble applications, making fans and their favorite idols converse with one another.
"I read every single message on there and there were only words of gratitude," ITZY's Yuna admitted as she started shedding tears. ITZY's Yuna is incredibly thankful and happy for the unending support she gets from her fans.
ITZY's Yuna added, "Although I'm not that great of a person like MIDZYs think, I'm just one of many 19-year-olds but MIDZYs always make me feel more special, so I think I can be more confident both on and off stage."
K-pop fans are usually some of the best fans in the world due to the positivity and support they give to their favorite K-pop groups. This just comes to show how true that is.
© 2022 Korea Portal, All rights reserved. Do not reproduce without permission.
Tags:
kwave
,
kwave news
,
kwave updates
,
Kpop
,
kpop news
,
Kpop updates
,
kpop win
,
MCountdown
,
MCountdown win
,
JYP
,
JYP artists
,
JYP Entertainment
,
JYP Entertainment news
,
JYP Entertainment updates
,
JYP Entertainment ITZY
,
ITZY
,
ITZY News
,
ITZY updates
,
ITZY Yuna
,
ITZY Yuna news
,
ITZY Yuna updates
,
Yuna
,
Yuna news
,
Yuna updates
,
ITZY live broadcast
,
ITZY live
,
ITZY V Live
,
Yuna V LIVE
,
Yuna live broadcast
,
V Live
,
V Live ITZY
,
ITZY Comeback
,
ITZY win
,
ITZY Guess Who
,
ITZY Mafia In The Morning
,
Mafia In The Morning
,
Guess Who