K-Pop Evolution: ITZY Members Share How Much They've Grown Since Their Debut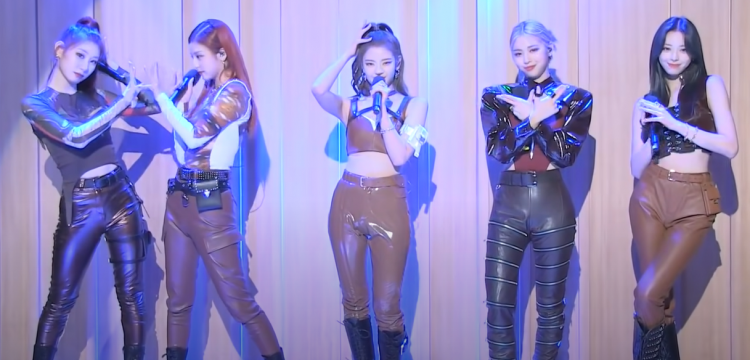 Arguably the most popular 4th generation K-pop girl group presently, ITZY made its debut with JYP Entertainment on the 11th of February 2019. ITZY's debut song, "DALLA DALLA," the title song of their first album, "IT'z Different," became a hit almost immediately after release.
ITZY has been active for two years now and is still going strong. Recently, ITZY had a comeback with their latest album, "GUESS WHO." ITZY's title track for their recent album is "Mafia in the Morning" and is only one of the 6 songs included in the album.
For their recent comeback, ITZY had an interview with NYLON and ITZY talked about how they improve themselves every comeback and how much they've grown since their debut.
Here's what ITZY's Yeji, Lia, Ryujin, Chaeryeong, and Yuna had to say about their growth:
According to ITZY's leader, Yeji, "I'm a better person because of them." Debuting with ITZY when she was just 18 years old, ITZY's leader mentioned that she believed she knew herself already before debuting.
With the help of the other four members and MIDZYs, the fans of ITZY, ITZY's Yeji is now more confident and open to growing in terms of talent, personality, and being an overall better person.
For Lia, ITZY's main vocalist, she is really happy that she has a special connection with her members, saying, "It's really hard to describe. But we have something special."
Debuting with ITZY as an 18-year-old, ITZY's Lia already had a healthy relationship with her fellow ITZY members. But since then, after attending numerous shows, practicing a million times together, and living in the same dorm, Lia shared that ITZY can now understand one another's feelings without even talking.
ITZY's main rapper, Ryujin, was happy to share that she has matured as a person, being in a team that needs to cooperate. Being 17 when ITZY debuted, ITZY's Ryujin was fairly young when she entered the K-pop industry.
Personally, ITZY's Ryujin also opened up by saying that she never really tried to get along with people before debuting with ITZY. But now, Ryujin feels like she has vastly changed from being a loner since ITZY is now extremely close.
For ITZY's main dancer, Chaeryeong went on to share that she does not think she has grown up fully. Being 17 when she debuted, ITZY's Chaeryeong still believes she has a long way to go before being fully mature. ITZY's Chaeryeong said that she is still learning and improving, making her excited about what the future holds.
Lastly, in ITZY's maknae and visual, Yuna is confident with her growth as she said, "It made us feel like we can try anything, any concept."
Debuting only at the age of 15, ITZY's Yuna feels like ITZY has grown up a lot since their debut. For ITZY's Yuna, she was only a little girl when ITZY debuted, but she feels more mature since then.
To read about fans getting upset at JYP Entertainment due to ITZY's mistreatment, click here.
© 2023 Korea Portal, All rights reserved. Do not reproduce without permission.
Tags:
kwave
,
kwave news
,
kwave updates
,
Kpop
,
kpop news
,
Kpop updates
,
NYLON
,
ITZY NYLON
,
NYLON ITZY
,
JYP
,
JYP artists
,
JYP Entertainment
,
JYP Entertainment news
,
JYP Entertainment updates
,
JYP Entertainment ITZY
,
ITZY
,
ITZY News
,
ITZY updates
,
yeji
,
lia
,
Ryujin
,
Chaeryeong
,
Yuna
,
ITZY Yeji
,
ITZY Lia
,
ITZY Ryujin
,
ITZY Chaeryeong
,
ITZY Yuna
,
ITZY Comeback
,
ITZY Guess Who
,
Guess Who
,
ITZY Mafia In The Morning
,
Mafia In The Morning