ITZY Members To Go Solo? Ryujin Explains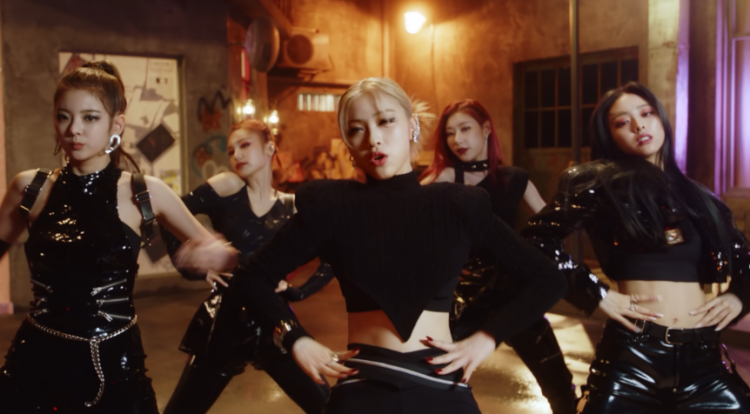 On May 1st, JYP Entertainment girl group ITZY sat with Entertainment Tonight for an exclusive interview after the release of their newest album, "GUESS WHO," with the title track "Mafia In The Morning."
Appearing in white leather concept costumes, the five girls of ITZY talked about their growth since debut, friendship, group teamwork, and future plans. With a banger group like ITZY, which is known to experiment in concepts and being "different," fans are quite curious about each of the members' future plans.
Each ITZY member shines individually. Yeji, even prior to her debut, was known as JYP's "secret weapon" for her sharp dancing, distinct vocals, crisp rap, and chic visuals. Meanwhile, ITZY Lia is the prominent English speaker of the group as well as the main vocal with a soothing voice. She is fun, lovely, and a little bit clumsy, but fans love her for it.
ITZY's center, Ryujin, is the ultimate girl crush with her sleek rap and badass dancing skills. Chaeryoung is fancied by fans for her jaw-dropping dance skills, stable vocals, and blunt personality. Lastly, ITZY maknae Yuna, who is loved for her gorgeous visuals, prominent stage presence, giddy personality, and overall performance, a stunner on the stage as well as in every Midzy's heart.
There's no denying that if each of the five ITZY members chooses to venture on solo projects, they will definitely slay, may it be in music, variety, or acting.
So what do ITZY members think about going solo?
Ryujin explained that the possibility for all the members to go solo is there. Despite this, according to Ryujin, there is no exact plan for it as of the moment as all the members think that as a team, they have so many things that they haven't shown to fans yet.
"I think in the future it could, bit right now, we don't really have exactly the plan for it because we think we have so many things left to show as a team. We want to show it as much as we can, the planning will begin, I think," ITZY Ryujin shared.
© 2022 Korea Portal, All rights reserved. Do not reproduce without permission.