Here's Why Song Joong Ki Feels He Did A Bad Job In 'Vincenzo'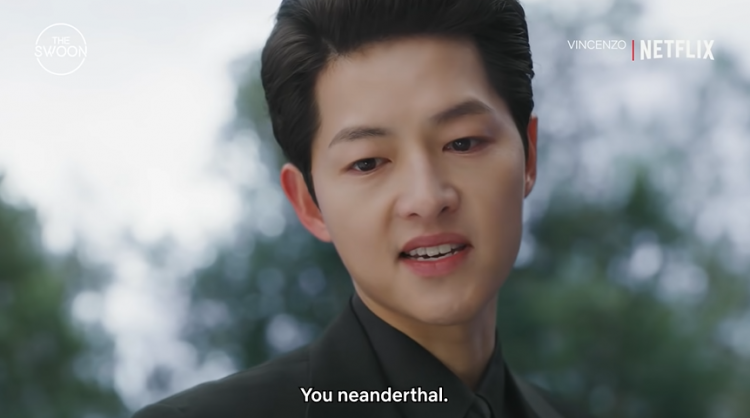 So far, "Vincenzo" is undoubtedly one of the most successful South Korean drama this year. Following the success of "Vincenzo," actor Song Joong Ki sat down for an interview where he revealed some of the behind-the-scenes happenings while filming the hit drama.
Song Joong Ki shared that the whole filming experience was great. According to him, he felt a strong bond between the actors, and they all had fun together.
But just like other dramas, "Vincenzo" came with some challenges as well. In particular, Soong Joong Ki admitted he was anxious if his acting for comical scenes were well received by viewers. The actor went on to express that he wasn't satisfied with his funny scenes and claimed that comedy is the most difficult type of acting.
"Personally, I wasn't satisfied with my Italian lines and my comic scenes. Through this production, I felt once again that acting in a comedy is the most difficult type of acting. In that aspect, I think I did a very bad job. I'm personally not pleased," Song Joong Ki shared.
In addition, Song Joong Ki also mentioned his disappointment in doing his Italian dialogue. He thought his performance could have been better if he had practiced Italian for a long time.
"I believe acting in a foreign language gets better the more time you put into it, so I was personally not satisfied," Song Joong Ki said.
To improve his performance, the actor revealed that he never wavered in practicing and memorizing his line the best that he could. Despite his hesitations and doubt about his performance for "Vincenzo," the "Descendants of the Sun" star received the "Best Actor" nomination for the 57th Baeksang Arts Awards.
"I will be attending the Baeksang Arts Awards ceremony. I'm thankful that I was nominated, but I will go enjoy the ceremony," Song Joong Ki expressed.
What do you think of Vincenzo's final episode as well as Song Joong Ki's revelations? Let us know!
© 2023 Korea Portal, All rights reserved. Do not reproduce without permission.