It's Official: EXO Baekhyun To Enlist This May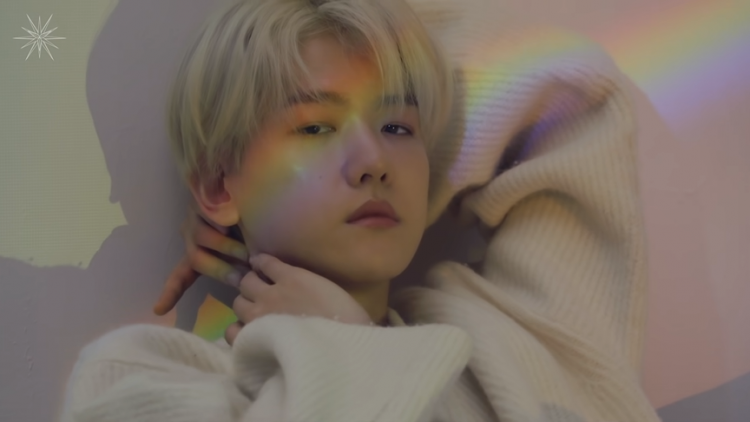 On April 2, SM Entertainment has announced that EXO member and soloist Baekhyun will be enlisting for his mandatory military service on May 6.
"Baekhyun will enlist in the military on May 6. There will be no separate event and his enlistment will be held privately," SM Entertainment announced.
Baekhyun will be the sixth EXO member to enlist in the military. After enlisting on May 6, Baekhyun will receive basic military training for three weeks and then proceed to do social work.
Meanwhile, the EXO main vocal has also taken it upon himself to announce his enlistment to his fans via Lysn. In his post, Baekhyun wrote:
"Today is cloudy, so I want to say something nice, but I have something that I want to tell you all first, so I'm going to say it! I got my notice of military enlistment for May 6 today!
It's not like we are going to be apart from each other forever, but I want to let you all have the chance to spend time with me in various ways until I join the army, so you can still feel like we are together through different means, rather than waiting, missing me, and being sad for a while.
So I will try harder and prepare many things! I know how hard waiting is, so I would rather say that I love you than ask you all to wait. I love you all!"
Aside from being a member of EXO, Baekhyun is one of the top male soloists of today. His 2020 album, "Delight" has earned him the prestigious title "million-seller." On the other hand, his latest mini-album "Bambi" has sold over 760,000 copies in just one day. Baekhyun has also ventured into acting and has appeared in the hit 2016 drama, "Moon Lovers: Scarlet Heart Ryeo" alongside IU, Lee Joon Gi, Kang Ha Neul, Hong Jong Hyun, Nam Joo Hyuk, Kim Jisoo, Kim San Ho, Yoon Sun Woo, Kang Han Na, among many others.
© 2023 Korea Portal, All rights reserved. Do not reproduce without permission.