Seo Ye Ji's Film 'Recalled' Beats 'Seo Bok' And 'Demon Slayer' In Reservations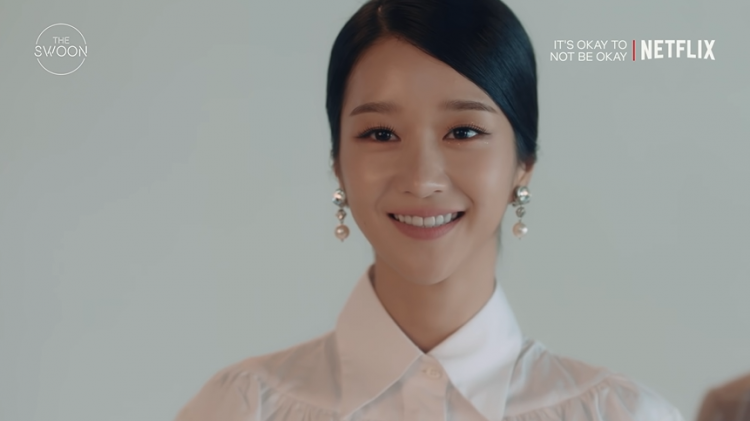 "It's Okay Not To Be Okay" star Seo Ye Ji was embroiled in a series of controversies recently. Accusations against the actress have been made, including her alleged manipulation and gaslighting of her then-boyfriend actor Kim Jung Hyung. The 31-year-old actress has also been accused of verbally abusing her staff as well as lying about her academic background.
Seo Yeo Ji's agency, Gold Medalist, has since stayed firm in their stand, supporting the actress and clearing up allegations against her. Two staff members who have worked with Seo Ye Ji have also come forward to defend the actress from the accusations of abuse pressed against her.
Despite all of this, Seo Ye Ji's film "Recalled" went against poor expectations after it hit number one in the box office on the eve of its release with a total of 33,012 advance reservations of admission tickets. It even beat Gong Yoo and Park Bo Gum's sci-fi film "Seo Bok," which was released last April 15th. After recording a real-time ticket reservation rate of 36.6%, Seo Ye Ji's "Recalled" has also surpassed the highly anticipated film "Demon Slayer: Infinite Train."
There is no denying that Seo Ye Jin's performance in this film is remarkable as her portrayal of the female lead character, Su Jin, has received praise from many. Seo Ye Ji's popularity spike after her astonishing portrayal of book author Ko moon Young in the 2020 tvN drama "It's Okay Not To Be Okay" together with actor Kim Soo Hyun.
Distributed by iFilm corporation and CGV Arthouse, "Recalled" is a mystery-thriller film starring Seo Ye Ji and Kim Kang Woo. It was released on April 21st on 694 screens. On its first day, "Recalled" recorded the gross of $0.20 million US Dollars with 37,327 admissions. "Recalled is directed by female South Korean director and screenwriter Seo Yoo Min.
© 2023 Korea Portal, All rights reserved. Do not reproduce without permission.
Tags:
Seo Ye Ji
,
Did Kim Jung Hyun dated Seo Ye Ji
,
Kim Jung Hyun relationship Seo Ye Ji
,
seo ye ji news
,
Seo Ye Ji Kim Jung Hyun issue
,
Seo Ye Ji Kim Jung Hyun text messages
,
Seo Ye Ji drama
,
Seo ye Ji manipulation
,
Seo Ye Ji updates
,
Seo Ye Ji Issue
,
Seo Ye Ji movie
,
Seo Ye Ji new movie
,
Seo Ye Ji bullying
,
Seo Ye Ji staff
,
Seo Ye Ji recalled
,
Recalled
,
Recalled film
,
recalled korean film
,
recalled 2021
,
K-movie