Can We Expect A 2NE1 Comeback Soon? Minzy Shares Exciting News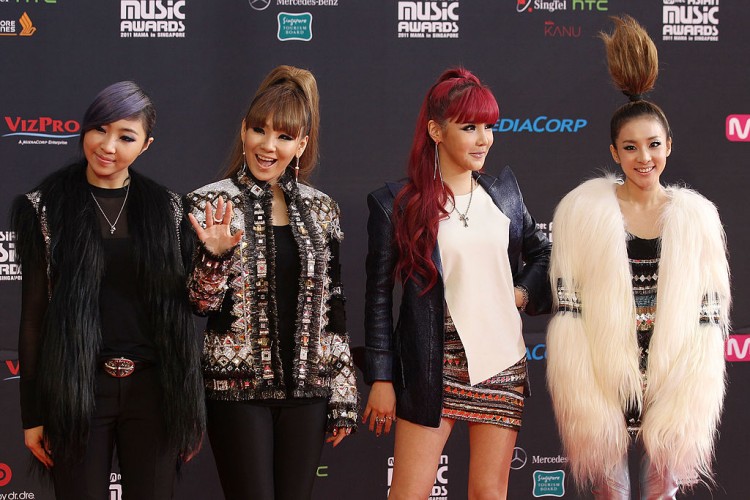 Legendary girl group and the "original" badass idols of the Korean pop industry, 2NE1, composed of CL, Dara, Park Bom, and Minzy was launched in 2009 by YG Entertainment. Since their smashing debut with "Fire," 2NE1 has become one of the leading groups in bringing K-Pop to the international music scene.
Despite their group success, 2NE1 members parted ways in 2016 and went on to promote their solo careers. However, the quartet has remained friends and even came together recently to celebrate Minzy's birthday.
2NE1 members gather for MINZY's birthday
On January 18th, CL, Park Bom, Sandara, and Minzy gathered to celebrate the birthday of the latter and even shared pictures of their celebration. Based on Sandara's Twitter post, the former 2NE1 members wore matching black shirts with a print that appears to be Minzy's face to celebrate her birthday.
Meanwhile, Minzy expressed her gratitude to have the opportunity to spend her special day with her former 2NE1 members in an Instagram post with the caption, "2NE1, long time no see."
2NE1 COMEBACK!?
Avid BLACKJACKS are thirsty for a 2NE1 comeback for years now, and Minzy's recent guesting on the "Radio Show" hosted by Park Myung Soo sheds a ray of hope to fans.
2NE1 reunion rumors began to spread within the fan community after the youngest 2NE1 member revealed that she, along with the other former 2NE1 members, has been brewing something for their avid fans.
Furthermore, Minzy also revealed that CL herself was the one who suggested the highly-anticipated 2NE1 reunion with Sandara and Park Bom, agreeing to the matter without any second thoughts.
Although nothing has been set in stone yet, this revelation from Minzy is enough to fuel 2NE1 reunion rumors, and because of this, BLACKJACKS are eagerly waiting for the final announcement of a 2NE1 comeback. The question is: WHEN CAN WE EXPECT 2NE1 TO DROP THE COMEBACK-Bomb?
© 2022 Korea Portal, All rights reserved. Do not reproduce without permission.