North Korea Has More Nuclear Weapons In Store For Further Testing And It's Not A Joke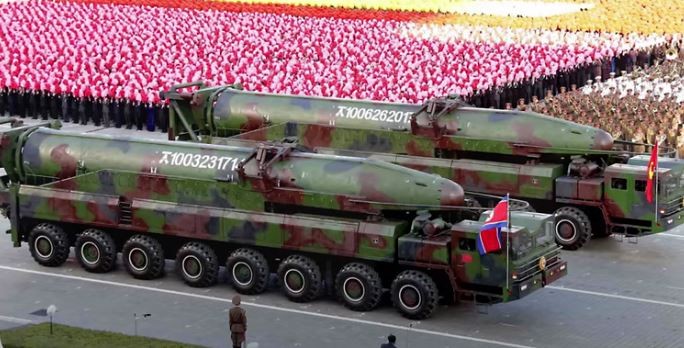 Following several years of retributions, coercion, and expedience, North Korea has more nuclear weapons in store for further testing. The missiles are still aimed at the United States and its people.
According to the Office of the Director of National Intelligence, "North Korean leader Kim Jong Un may take a number of aggressive and potentially destabilizing actions to reshape the regional security environment and drive wedges between the United States and its allies - up to and including the resumption of nuclear weapons and intercontinental ballistic missile (ICBM) testing."
In the 1990s, North Korea began developing nuclear weapons. The US policy made it clear that the country must give up those bombs or they will face international demarcation. The Southeast Asian country didn't heed the warning and continued to build more nuclear weapons and ballistic missiles.
Due to the global pandemic, North Korean leader Kim Jong Un closed the nation's border. It stopped imports of food and medicine, which is even more difficult to bear than any international sanction.
In retaliation, North Korea is now sending a message to the US by testing ballistic missiles. US President Joe Biden and his administration are anticipated to disclose the outcome of the policy review on North Korea in the near future.
Experts are optimistic that Biden won't officially desert the objective of "complete denuclearization." He will try to accomplish the more controlled aim of shrinking North Korea's nuclear threat. At the same time, his administration will seek to lower the outlook of a troublesome policy issue that promises no methodical solution.
White House also considers reviving the so-called "trilateral relationship" between South Korea, Japan, and the US. While denuclearization will stay a lengthy goal, the US can try to sway North Korea to comply with the restrictions on its delivery approaches for nuclear weapons in exchange for sizeable relief from economic sanctions.
© 2023 Korea Portal, All rights reserved. Do not reproduce without permission.