K-Dramas You Need To Watch: 'Vincenzo' Is This Week's Hottest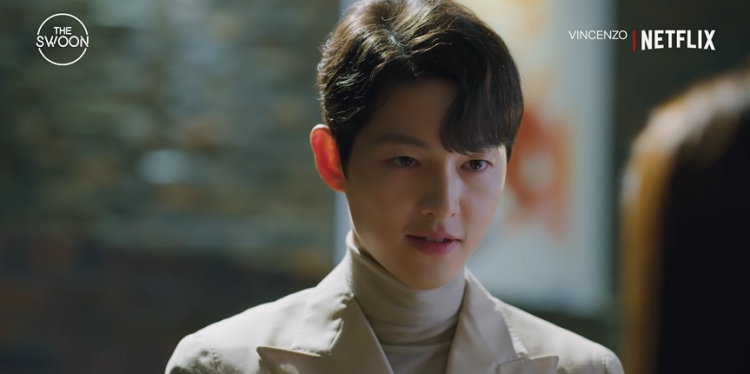 If you're looking for the next Korean drama to watch, you have come to the right place. Read through the article to get to know this week's hottest K-drama that you should watch!
Are you ready? Here are the hottest K-dramas according to Good Data Corporation:
#1 "Vincenzo" (tvN)
For the second week of April, Song Joong Ki's "Vincenzo" took over "The Penthouse 2" at No.1 spot after the latter's conclusion the week prior. For its latest episode aired on April 11th, "Vincenzo" recorded a rating of 10.572% nationwide and 11.6% in Seoul. "Vincenzo" has only four episodes left, but it's not too late to jump into the drama and see what will happen to the dashing Vincenzo Cassano.
#2 "Sisyphus: The Myth" (JTBC)
Park Shin Hye's time travel drama aired its final episode on April 8th. "Sisyphus: The Myth" recorded 4.363% ratings nationwide and 4.878% in Seoul. Although the drama has ended, it is worth watching, especially if you enjoy sci-fi and time travel.
#3 "River Where The Moon Rises" (KBS 2TV)
Despite the problems that the drama has faced due to the issues surrounding actor Ji Soo who acted as the male lead, On Dal, for the first six episodes, "River Where The Moon Rises" has been consistent in their ratings. This historical drama starring Kim So Hyun will be airing its final episode on April 18th.
#4 "Beyond Evil" (JTBC)
Placing fourth on the list is Yeo Jin Goo's "Beyond Evil." The drama has aired its 16th episode on April 10th, and it has recorded its highest rating with 5.991% nationwide and 6.666% in Seoul. "Beyond Evil" follows the story of two detectives working on catching the killer of a serial murder case.
#5 "Taxi Driver" (SBS)
SBS' newest drama, "Taxi Driver," debuted its first two episodes on April 9th and 10th and has received a warm response from audiences. The drama recorded its highest rating so far at 13.5% nationwide and 15.0% in Seoul for its second episode. Expectations are high for Lee Je Hoon's "Taxi Driver," which follows the story of Kim Do Ki, a driver who works for a taxi company that offers a "revenge-call" service.
© 2022 Korea Portal, All rights reserved. Do not reproduce without permission.
Tags:
Song Joong Ki
,
Song Joong Ki news
,
Vincenzo
,
Song Joong Ki Vincenzo
,
where to watch vincenzo
,
Soong Joong-Ki Vincenzo
,
Vincenzo K-Drama
,
Vincenzo proposal
,
Vincenzo proposal real
,
K-Drama
,
K-Drama to watch
,
kdrama ratings
,
Netflix
,
Kdrama netflix
,
Sisyphus The Myth
,
River Where The Moon Rises
,
Beyond Evil
,
Taxi Driver
,
Taxi Driver K-Drama
,
Taxi Driver kdrama