Netizen's Point Out Which Groups Had 'Unfair Advantage' in Mnet's Kingdom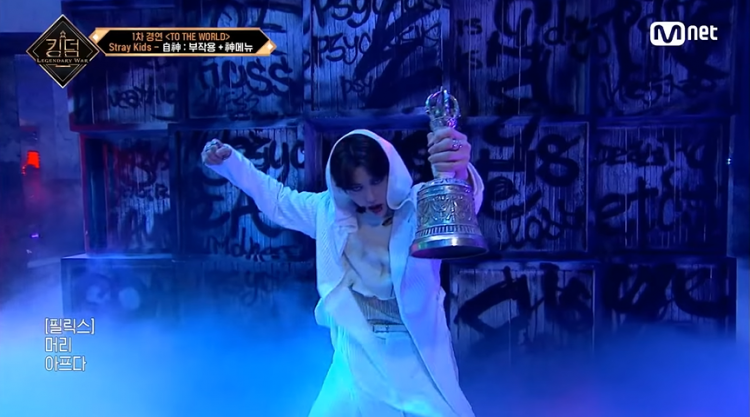 On March 30, Mnet's "Kingdom: Legendary War" was under scrutiny for alleged unfair treatment and budget allocation mishaps for the Round 1 performances of its six participating boy groups: Stray Kids, ATEEZ, The Boyz, SF9, BTOB, and iKon.
In fact, reports stated that some of the K-Pop boy group's managers had raised concerns over discrepancies on budget allocation. Supposedly, each boy group is allocated 5 million KRW budget ($4,417 USD), but Mnet decided to increase the budget. However, the issue of unfair treatment was raised after a "miscommunication" on Mnet's part resulted in only three out of the six participating teams being notified of the said budget increase.
Right after the issue of unfair treatment in "Kingdom: Legendary War" blew up, Mnet was quick to explain their side. Despite this, netizens are now complaining about the evident unfair advantage that this "budget allocation mishap" caused.
Since the airing of the first round of "Kingdom: Legendary War," some netizens pointed out that Stray Kids, The Boyz, and ATEEZ allegedly are the three groups who enjoyed the bigger budget allocation due to "Mnet's miscommunication." They are calling these the groups the "zzz" teams.
Netizen pointed out that as soon as they saw the moving kraken in ATEEZ's pirate-themed performance of "Symphony No.9 (From the Wonderland)," they had known that it was the reason why some of the other boy groups' managers had to complain over budget allocation. They also pointed out that if the other three groups - SF9, iKon, and BTOB, had known the budget cap raise, their outfits, concept, and overall performance could have dramatically improved.
"...any fans trying to defend the 'zzz' saying that they still did amazing even without the extra budget... it's just downright rude," one netizen commented.
Meanwhile, fans of the alleged "zzz" teams were defending their idols and explained that it wasn't their fault that Mnet failed to inform all teams properly of the budget cap raise.
Is there really unfair treatment in Mnet's "Kingdom: Legendary War"? Let us know what you think.
© 2023 Korea Portal, All rights reserved. Do not reproduce without permission.
Tags:
stray kids
,
Mnet Kingdom
,
Mnet Kingdom Legendary War
,
Mnet Kingdom controversy
,
Mnet Kingdom unfair treatment
,
Mnet Kingdom budget allocation
,
mnet kingdom budget controversy
,
Mnet Kingdom groups
,
Mnet Kingdom performances
,
Mnet Kingdom how to vote
,
Mnet Kingdom rankings
,
Mnet Kingdom zzz teams
,
ATEEZ
,
The Boyz
,
SF9
,
BtoB
,
iKon
,
K-pop
,
Mnet