Actor Jisoo And Agency Sued For 3 Billion KRW Due To Bullying Scandal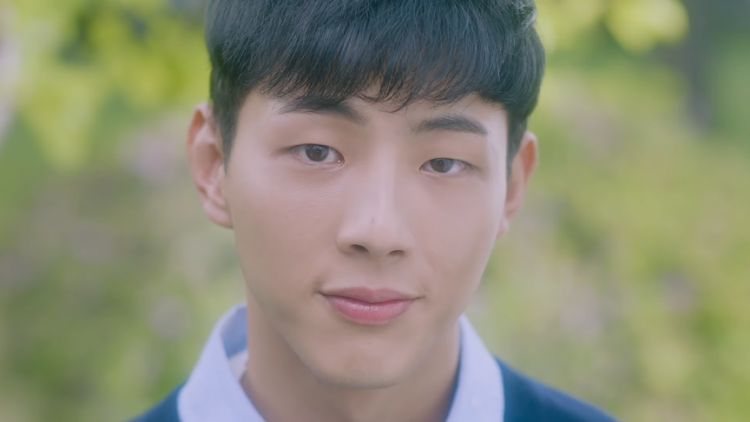 The production company behind the drama "River Where The Moon Rises" announced that they had taken legal actions against actor Jisoo and his agency KeyEast for the damages that his recent bullying scandal has caused.
According to the press release of the production company Victory Contents, they have sued the actor and his agency for ₩3 billion KRW ($2,661,771 USD) in damages. The production company has filed the compensation suit to the Seoul Central District Court because of unsuccessful negotiation with KeyEast.
The whole ordeal was a result of the bullying scandal that has wreaked havoc in the Korean entertainment industry. In March, actor Jisoo was reported to have been involved in school violence, including fighting with other students, extortion, sexual crimes, among others. It wasn't long when Jisoo himself and his agency acknowledged the allegations. The actor then decided to drop out of the drama "River Where The Moon Rises."
Such scandal has caused the drama and the production company to suffer from direct damages such as additional staff cost, location and equipment fees, appearance fees, art fees, and many others. Aside from the direct financial damage that the scandal has caused, the drama has also suffered a decline in viewer ratings and a decrease in sales.
Here's the full transcript of Victory Contents' press release.
"We have filed a compensation suit against KeyEast with the Seoul Central District Court to claim our portion of damages.

As many of you are familiar with this case, this is related to the school violence controversy by KeyEast actor Ji Soo. KeyEast and Ji Soo signed an actor appearance contract with us to appear in River Where The Moon Rises and the drama have received a lot of love from viewers since it began airing on February 15, 2021.

However, in March 2021, reports started surfacing about Ji Soo's involvement in school violence. It wasn't limited to just fighting between students, but also extortion, proxy testing, sexual crimes, a level of terrible things that are difficult to state. Ji Soo and KeyEast acknowledged his misdeeds and decided to drop out of "River Where The Moon Rises." (This content came from MBC's show True Story of Exploration).

River Where The Moon Rises was in the process of pre-production and when the school violence controversy surfaced, filming for the drama was nearly complete. However, when the actor was replaced, we had to refilm all of Ji Soo's scenes. The production cost of this drama was huge, and the amount of additional costs we had to incur was severe due to the re-filming, but we decided to re-film episodes 1-6 in order to keep our promise to the viewers that we would show them completely, finished work. This promise is not only for domestic viewers but also global viewers, as the Hallyu Wave boom cannot be ruined by one school violence offender.

However, we have suffered direct damage due to this, from staff costs, location and equipment fees, appearance fees, art fees, and many more. We have also suffered other serious damage that could affect us for a long time, such as a decline in viewer ratings, complaints from overseas distributors, a decrease in sales, and damage to the company's image.

In order to recover these damages as soon as possible and to concentrate on producing good dramas, we tried to negotiate compensation with KeyEast but were unsuccessful due to the non-cooperation of KeyEast.

We would like to conclude this suit and receive compensation as soon as possible, and we will continue to make great efforts to ensure the broadcasting stations and viewers around the world can continue to enjoy watching healthy and wholesome programs."
© 2023 Korea Portal, All rights reserved. Do not reproduce without permission.