Another Milestone: Listeners Of BLACKPINK's Rosé Explode To A Huge Number On Spotify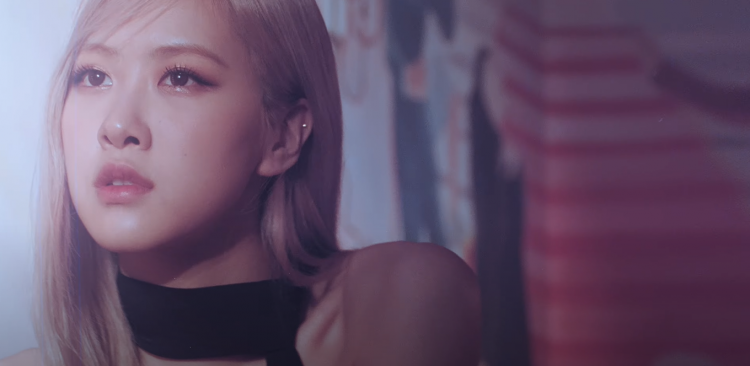 It seems that almost every week at least, BLACKPINK's vocalist is reaching another milestone, and this week, Rosé made a breakthrough with a popular streaming app.
The YG Entertainment vocalist, Rosé has made another breakthrough, and she did it on the popular streaming application, Spotify. Rosé has been reported to have gotten an approximated number of more than 9.8 million unique monthly listeners on the arguably the most well-known streaming application.
Moreover, her recent hit song "On the Ground" has been dubbed the 26th spot on a recent Chart of the Spotify Top Global Songs.
To further add to Rosé's accolades, it has recently been confirmed that the track "On the Ground" has gone beyond 15 million streams with around 1.5 million unique listeners the South Korean music store and music streaming service, MelOn.
In addition, the second song on Rosé's solo album, titled "GONE," has also gone beyond 9 million streams with around 1 million unique listeners on the South Korean music store and music streaming service, MelOn as well.
Furthermore, "On the Ground" has reached over 127 million hits on YouTube alongside 7.6 million likes.
Rosé has also confirmed that she will be releasing another music video, but this time on the other song on her two-track album, "GONE," which will be releasing soon. This, in turn, has caused BLINKs and her individual fans to have another thing to look forward to.
Only making her solo debut on the 12th of March, it seems that BLACKPINK's Rosé is already headed to super K-pop stardom. The unwavering support from BLINKs and her fans has shown that Rosé is capable of becoming a very popular soloist.
Now that Rosé has made her solo debut, all eyes are now on BLACKPINK's maknae, Lisa. She is slated to be next in terms of having a solo debut, but no official reports have been released on the matter.
© 2023 Korea Portal, All rights reserved. Do not reproduce without permission.
Tags:
kwave
,
kwave news
,
kwave update
,
Spotify
,
MelOn
,
Kpop
,
kpop news
,
Kpop updates
,
YG artists
,
YG
,
YG Entertainment
,
YG Entertainment news
,
YG Entertainment update
,
YG Entertainment BLACKPINK
,
BLACKPINK
,
Blackpink news
,
Blackpink updates
,
BLACKPINK's Rosé
,
BLACKPINK's Rosé solo debut
,
BLACKPINK's Rosé's song
,
Rose
,
On the Ground
,
GONE
,
Rosé gone
,
rosé On the Ground
,
blackpink rose
,
Rosé gone
,
rosé On the Ground
,
Rosé Solo Debut