BLACKPINK's Rosé Spills Personal Facts During Live Stream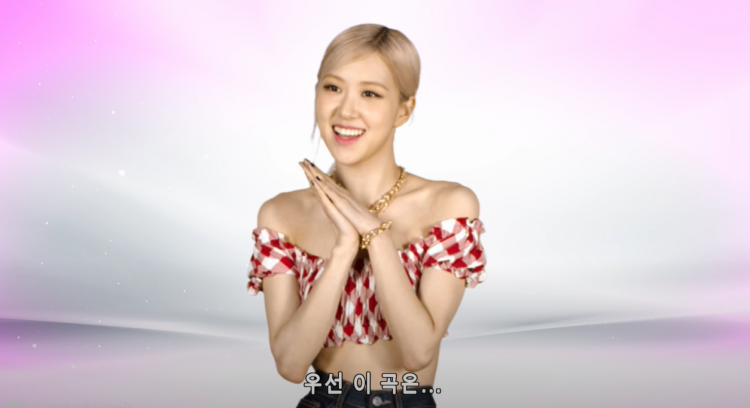 BLACKPINK's Rosé is only one of the three members of BLACKPINK that can fluently speak in English, and in a previous V LIVE, she answered a fan's question with regards to the languages she speaks.
During her Birthday, Rosé had a V LIVE. In this broadcast, she addressed a fan that asked the question of whether or not Rosé learned Korean when she got to South Korea or if she spoke it fluently while growing up in Australia. Rosé answered this by saying that she spoke Korean since birth.
Rosé continued by sharing that she believed that her first language was English. But in "some ways," it could have been Korean. Due to her family being open to speaking Korean and English, Rosé learned from them well.
Rosé went on by saying that in their home, her family communicated in Korean. Her parents and sister were always there to help her learn.
Additionally, it was mentioned that Rosé began speaking English only when she arrived in pre-school. There, Rosé played with friends who mostly spoke in English. This even surprised Rosé's mom due to the fact that Rosé seemed to learn English overnight.
But this was not the case, as the YG Entertainment idol and BLACKPINK vocalist continued.
Apparently, after listening to her daughter more intently, Rosé's mom figured out that Rosé was just copying her friends' pronunciation of English words.
Due to interacting with her friends daily, Rosé was able to learn English on her own without the help of her family. Similar to Korean, she learned both languages by speaking, not via classes. Such is the case in most households for children who have parents who can speak more than one language.
But in Rosé's case, she learned while speaking both at home and in school.
The ability to speak and be fluent in multiple languages is linked to intelligence, and rightfully so, it seems as though BLACKPINK's Rosé is quite smart.
© 2023 Korea Portal, All rights reserved. Do not reproduce without permission.