OH MY GIRL Seunghee Receives More Threats From Producer Tank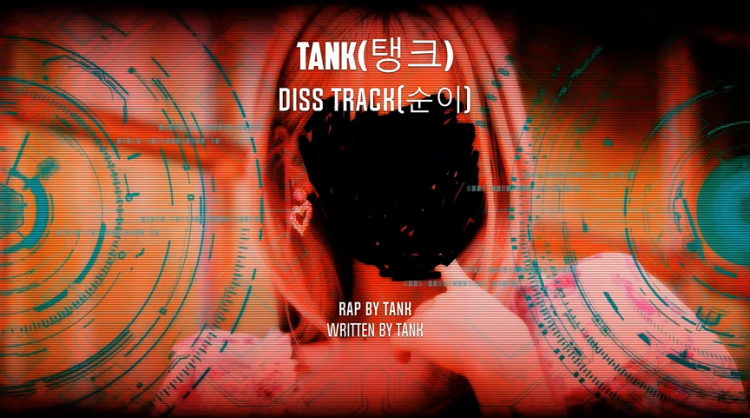 Earlier this month, WM Entertainment stepped forward, announcing that their artist, Oh My Girl Seunghee, was harassed by composer Tank.
According to WM Entertainment's official statement, Tank's extreme behavior and threats towards Seunghee have made the idol suffer from emotional pain, anxiety, and panic disorder. The entertainment agency also promised to take legal actions to protect the welfare of their artist, saying, "We are proceeding with all civil and criminal legal actions, including the spread of false information, threats, and infringement of personal rights, and will respond strictly with the best possible measures without any agreement or preemptive action in the future."
Oh My Girl Seunghee has been a victim of harassment by Tank and was even the target of the composer's recently released diss track with malicious lyrics. The idol and the composer were reported to have attended the same high school. And right after WM Entertainment's statement, Seunghee's former classmate also revealed to have experienced the same harassment from composer Tank.
Weeks after the bold statement from WM Entertainment, Tank threatened Seunghee and Oh My Girl once again. In a recent upload in his YouTube Channel, Tank denied the stalking accusations thrown against him, claiming that Seunghee can't sue him as he has 3 years of medical records for mental health therapy with him. The composer went further and called Seunghee a liar and told the idol to just leave her group.
Aside from his threats, Tank has also uploaded three short videos featuring Oh My Girl's Seunghee, each videos are just 2-4 seconds long.
Here's the transcript of Tank's threat towards Oh My Girl's Seunghee:
"You cannot sue me. You totally lied about suing me and only ended up sending a certification of contents. It requested me to take down photos in which you were tagged in. If you want to make a criminal lawsuit of this, it will take you a year and a half. In that time, your girl group's image will only become that of one that committed crimes.

You have told me too much already. You should leave the group now and go back to your hometown and open a dalkgalbi business. Then maybe I'll let your team off. You don't have much time left. You can't sue me. If you sue me, you won't win. I have 3 years of medical records for mental health therapy with me."
Oh My Girl Seunghee's agency, WM Entertainment, has yet to respond to Tank's recent threats.
© 2023 Korea Portal, All rights reserved. Do not reproduce without permission.