Former Classmate Of OH MY GIRL Seunghee: 'I Experienced The Same Harassment From Tank Before'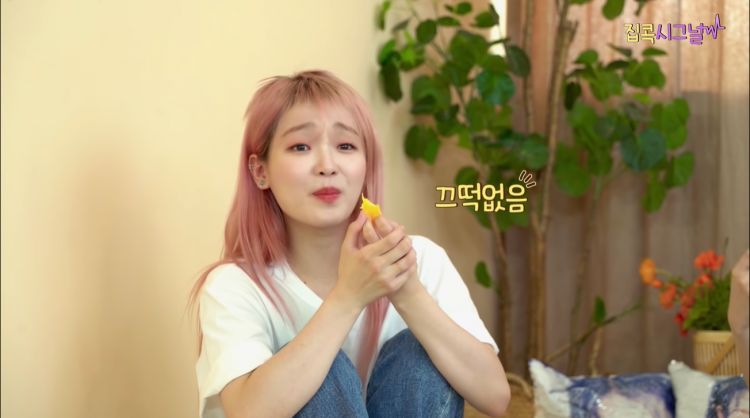 On March 8th, WM Entertainment revealed that OH MY GIRL member Seunghee is suffering from panic disorder and emotional turmoil brought upon by producer, composer, and singer Tank's malicious obsession towards the idol.
For three months, OH MY GIRL Seunghee suffered from creepy unilateral courtship and extreme threats and appeal to mental distress from TANK. Not only that, but the idol was also bad-mouthed by TANK in a diss track he posted on his YouTube account.
After WM Entertainment came forward and revealed the harassment that Seunghee is going through, another alleged victim who suffered the same fate as the idol ten years ago came forward.
Sooeun, TANK's other victim
The alleged victim was a former classmate of OH MY GIRL Seunghee. Under the Instagram handle @youn_su_eun, Seunghee's former classmate revealed that her name is Sooeun. She explained that she has been in the same class as the idol all through high school and that TANK whose legal name was Ahn Jin Woong was their senior. Sooeun then shared that she met TANK through her ex-boyfriend. Since then, Sooeun said that she got along well with TANK and their bond tightened when she broke up with her boyfriend.
"He was my boyfriend's senior, so we got along closely while greeting each other. At one point of time, I broke up with my boyfriend. Then, I was having it hard and Ahn Jin Woong senior encouraged me lots. Our contact frequency increased as he gave me advice on music. He would also send me his composed songs through video and ask me for my opinion. We exchanged contact with that sort of amiable content," shared Sooeun, Seunghee's former classmate.
However, after some time, things got messy when suddenly the singer-producer TANK confessed his feelings towards Seunghee's former classmate. Not only that, but he also tried to get physical with Sooeun.
"One day, he told me that he liked me and also tried to get physical with me. However, I rejected, and kept my distance even though he kept expressing his interest in me," shared Seunghee's former high school classmate.
That's not the end, however, but later on the same year, TANK released an album, and it was a shock for Sooeun that the tracklist spelled out her name when "one reads out the first column vertically."
Aside from that, Seunghee's former classmate exposed that the contents of the lyrics of TANK's songs were describing his malicious actions towards her.
Currently, WM Entertainment is taking legal actions towards TANK in order to protect their artist.
© 2023 Korea Portal, All rights reserved. Do not reproduce without permission.