S. Korea To Start Vaccinating Citizens Over 65, In Nursing Homes This Week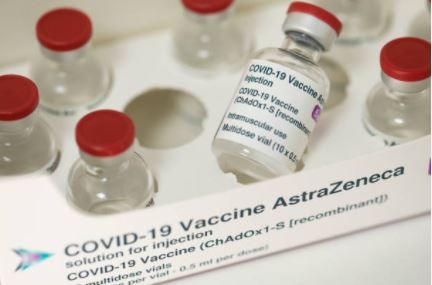 South Korean government will start its vaccination program for its citizens 65 and above, especially those who work and patients of nursing homes and long-term care facilities this week as included on their month-long inoculation plan, said health authorities on Sunday.
Beginning Tuesday, March 23, more than 370,000 patients and health workers of ages 65 and above - who are currently at sanatoriums, nursing, and rehabilitation facilities, will have their first COVID-19 vaccine shots using the AstraZeneca's vaccine, said the Korea Disease Control and Prevention Agency (KDCA)
South Korea had been administering the vaccine since February, which started from the health workers and elderly but was temporarily stopped due to the issues circulating associated with the brand and the lacking of clinical data that shows the effectiveness of the vaccine for the said age group.
However, the government decided to push through with the vaccination after a new study from European Medicines Agency (EMA) found that the side effects such as blood clotting concerns have no connection with AstraZeneca's vaccine and that it's still effective in preventing COVID-19.
Meanwhile, President Moon Jae-in and his first lady Kim Jung-sook - who both belong to the said age group will receive their AstraZeneca vaccine shot by Tuesday. The move was in preparation for the leader's participation in a summit for the Group of Seven (G-7), an intergovernmental association, which will be held in Britain, United Kingdom.
KDCA has said to prioritize the President and the first lady as it is deemed essential foreign travel for a diplomatic event. Moreover, the early vaccination of the President also aims to ease public concerns and trust issues with regards to the AstraZeneca vaccine's safety and efficacy.
On Sunday, South Korea has recorded 456 more cases of the coronavirus, bringing a total of more than 98,000 cases, said KDCA.
© 2022 Korea Portal, All rights reserved. Do not reproduce without permission.