K-Pop Fans Mad That SNSD's Jessica Was Purposely Censored In Recent JTBC Show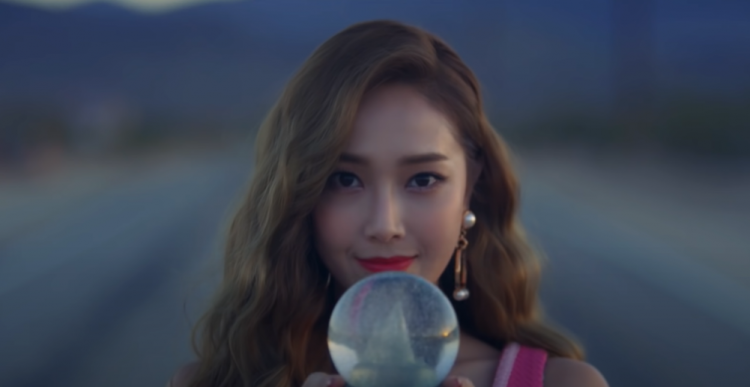 SM Entertainment's Girls' Generation, also known as SNSD, made its debut back in 2007. This legendary K-pop girl group is so popular; even to this day, they still keep garnering new fans, and old fans are still incredibly loyal.
Originally debuting with nine members, one member left early in 2014 due to personal issues. Regardless of this, fans still consider her an integral part of why Girls' Generation is popular today. So it came to no one's surprise when fans became outraged when Jessica was censored in a recent JTBC broadcast.
Recently, K-pop Fans are showing their outrage after it was noticed that the former member of Girls' Generation, Jessica, was censored.
During episode number three of "Alone Nice" by JTBC, which was broadcasted on the 8th of March, Jae Jae, a famous South Korean host, really played the theme of the episode by making her living room similar to the early years of K-pop. Among the plethora of designs and ornaments hanging, her wall was adorned with famous second-gen K-pop singers. Among the groups were Wonder Girls, BoA, and of course, Girls' Generation.
Fans of K-pop easily observed that almost all the photos of SNSD proudly showed all members except for Jessica, which was deliberately covered by other paraphernalia.
As mentioned before, SNSD's former member, Jessica, was officially asked to leave the Girls' Generation seven years after their debut in 2014. The show, which was uploaded on YouTube, which has now been deleted, showed fans commenting their dismay in the comment section.
The main gist of the comments was that, even though Jessica left the group earlier, she still is incredibly important to the popularity of SM Entertainment's SNSD. Additionally, it was mentioned that the show should have used photos that did not feature Jessica. Such was made in 2015 after Jessica left.
This shows how loyal most K-pop fans are, regardless of the K-pop group they stand is active or not.
© 2023 Korea Portal, All rights reserved. Do not reproduce without permission.
Tags:
Kpop
,
kpop news
,
Kpop updates
,
SM Entertainment
,
SM Entertainment news
,
SM Entertainment update
,
SM Entertainment Girls Generation
,
SM Entertainment SNSD
,
Girls' Generation
,
Girls' Generation update
,
Girl's Generation News
,
SNSD news
,
SNSD updates
,
SNSD
,
Jessica Jung
,
Jessica
,
Jessica Jung news
,
Jessica Jung updates
,
girls generation jessica