Korean Neverlands Demand Soojin To Leave (G)-IDLE, Idol To Halt Activities Following Bullying Accusations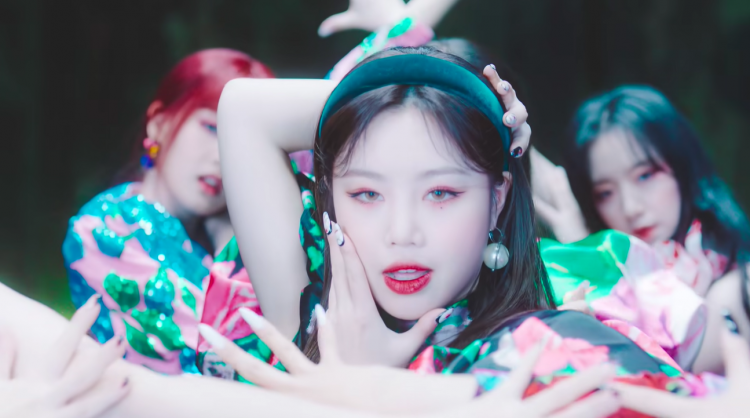 (G)I-DLE Soojin was one of the idols embroiled in the series of bullying accusations that are wreaking havoc in the Korean entertainment industry.
Following the controversy, CUBE Entertainment released an official statement regarding the accusations against Soojin and the future plans of their girl group, (G)-IDLE.
CUBE Entertainment's Official Statement
In CUBE Entertainment's official statement, the company first apologized for their delayed response as it took them a while to verify the facts surrounding the allegations of bullying against Soojin.
The company then revealed that they consulted with Soojin's school, teachers, and classmates to confirm the accusations against the idol. Based on the statements they received, it can be implied that "there were quarrels between Soojin and the student." However, none of the official statements that the company gathered directly confirmed the allegations posted against Soojin.
CUBE Entertainment then shared that because the statements from Soojin's teachers and classmates did not confirm any allegations, they decided to propose a personal meeting with the author of the post, "but the parties involved stated that they do not wish to meet."
Furthermore, the company shared that they are open to set up a meeting should the involved parties wish to meet in the future.
(G)I-DLE Soojin To Halt Activities
In their official statement, CUBE announced that Soojin would be halting all activities while (G)I-DLE will continue as a 5-member group in the meantime.
Lastly, CUBE promised to do their best in order to shed light on the issue and clarify facts related to the accusations "so that no one will be unfairly damaged."
Meanwhile, Korean (G)I-DLE fans (called Neverland) are demanding Soojin's withdrawal from the girl group, saying, "There was a fight, but the accusations of school violence are not confirmed. The fact that no meeting with the victim took place raises more suspicion, and it shows the label has abandoned the duty of protecting their artists. You are deceiving fans and making a mockery of the public who is watching the incident."
The fan club also says that they will boycott Soojin if they receive no additional updates regarding the issue.
"The agency's statement alone does not provide any explanation for the school violence and the fact that it was committed. Their statement is also not convincing. The unclear position is causing damage to the whole group. We will proceed with the boycott if there is no additional statement that allows people to understand the situation concerning Seo Soojin's alleged school violence," said the Korean Neverland Fan Club.
© 2022 Korea Portal, All rights reserved. Do not reproduce without permission.
Tags:
Soojin
,
(G)I-DLE Soojin
,
(G)I-DLE Soojin Bullying
,
(G)I-DLE Soojin Bullying Scandal
,
Is (G)I-DLE Soojin a Bully
,
(G)I-DLE Soojin bullying victims
,
(G)I-DLE Soojin Seo Shinae
,
Seo Shinae bullied by Soojin
,
Bullying Soojin
,
Bullying Soojin (G)I-DLE
,
(G)I-DLE
,
(G)I-DLE updates
,
(G)I-DLE news
,
K-pop
,
K-Pop bullying
,
k-pop news
,
K-Pop Updates