Here Are The Top 10 K-Pop Girl Groups Based On Their Most Watched YouTube MVs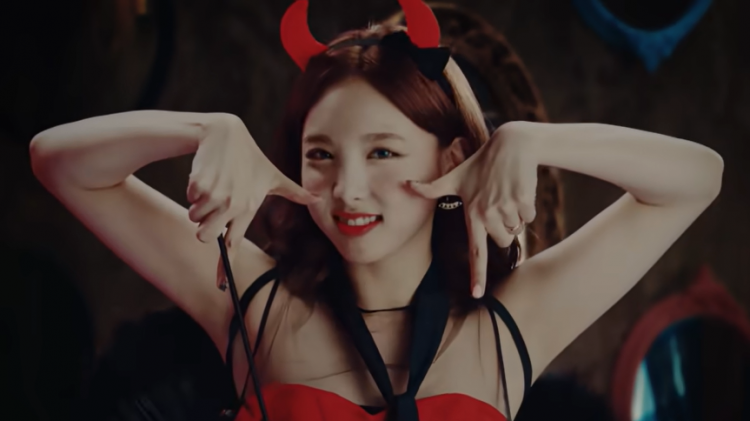 K-Pop is widely acknowledged for its over-the-top production, especially with regards to artists' music videos. Production budget per music video can range from a few thousand dollars, while the most extravagant one can cost the company hundreds of thousands of dollars. Such costs include direction, sets, wardrobes, editing, special VFX, and many other behind-the-scenes essentials.
While some music videos can get a decent amount of views on platforms such as YouTube, there are groups that get the best out of the hefty investment. We are talking about those K-Pop groups that have garnered more than 100 million views for their music videos. Not all groups can achieve such a feat. Therefore we listed the Top 10 girl groups based on their most-watched music video on YouTube. Read through the list to find out if your ultimate bias group made it through the list!
#10 (G)I-DLE
Placing 10th on this list is (G)I-DLE for the music video of their debut song "LATATA." Released on May 2, 2018, (G)I-DLE's debut mv currently has over 160 million views.
#9 EVERGLOW
The Yuehua Entertainment girl group has taken the K-Pop world by storm with their debut "Bon Bon Chocolat." Aside from this smashing debut, their most viewed mv is "DUN DUN," which placed them in 9th place with over 194 million views.
#8 MAMAMOO
The vocal queens of the third generation are always here to slay. No wonder that MAMAMOO's "HIP" mv garnered 230 million views since its release.
This list will not be complete without the "Nation's Girl Group." The legendary song "GEE" is the Girls' Generation's most-watched mv with over 269 million views.
#6 2NE1
2NE1 is the best, period. The badass queens from YG Entertainment released "I Am the Best" in 2011, and since then, it has garnered almost 287 million views on YouTube.
#5 ITZY
ITZY is the leading girl group of K-Pop's 4th generation, and this is the proof! The mv for their 3rd title song, "WANNABE" has more than 290.5 million views. They are also the first 4th generation group to achieve such a milestone.
#4 Red Velvet
The ladies of Red Velvet can make you go "PSYCHO" and chant "ZIMZALABIM" out of the blue. With one of the most conceptualized songs and music videos on K-Pop, no wonder Red Velvet's "Bad Boy" has over 307.8 million views as of this writing.
#3 MOMOLAND
Imagine it's 2018, chances are you have danced to "BBoom BBoom '' especially while in the shower. This crazy viral hit put MOMOLAND on the third spot of this list. As of this writing, the addicting song has over 493.5 million views!
#2 TWICE
The nonet from JYP Entertainment has released countless bops since their debut in 2015. From the iconic "Shy, shy, shy" of "Cheer Up" to the intoxicating, retro vibe of "I Can't Stop Me," TWICE never fails to give ONCEs lit releases. Currently, TWICE's "TT" mv is the group's most viewed mv with over 572 million views.
#1 BLACKPINK
Currently dubbed as the "biggest girl group" globally, BLACKPINK tops this list with their 2018 smashing hit "DDU-DU DDU-DU." This epic comeback has cemented BLACKPINK's place in the international music scene, and we can't see them stopping their "world domination" very soon. BLACKPINK is here to stay in the K-Pop legendary hall of fame with their most viewed mv with over 1.52 billion views.
© 2023 Korea Portal, All rights reserved. Do not reproduce without permission.