Red Velvet Might Be Disbanding: No Recent Merch Lines Released By SM Entertainment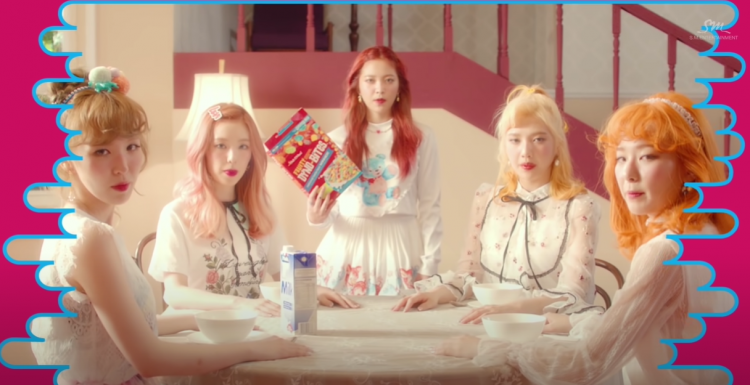 SM Entertainment's Red Velvet's most recent comeback was in 2019 with their internationally acclaimed song "Psycho." Not long after the release of the music video Wendy, Red Velvet's main vocalist, accidentally had an injury onstage and was forced to get well via a hiatus.
Prior to the incident, Red Velvet had released two singles without Wendy. The singles "Milky Way" during August of 2020 and "Future" during October of 2020. Moreover, Red Velvet members have been hinting at a comeback that is coming soon, and also, in a previous conference, Lee Sung Soo announced that Red Velvet would have a comeback in 2021.
But 2021 is Red Velvet's seventh year in the industry, alluring to the popular seven-year curse. Although Red Velvet is still actively under SM Entertainment, ReVeluvs (Red Velvet fandom name) are now in complete panic mode due to SM Entertainment's not having Red Velvet from their current merchandise lines.
Even though Red Velvet is confirmed to be part of a stationery set collection that was revealed last March 4, the SM Entertainment girl group was not part of a line of handbags that was released way back February 23. SM Entertainment's groups such as EXO, SHINee, NCT, and even older groups such as TVXQ, Super Junior, and Girls' Generation were a part of the handbag merchandise collection.
Although somewhat negative, ReVeluvs are pointing towards mistreatment from SM Entertainment of the group rather than disbandment.
The official merch store of SM Entertainment called "SMTOWN & STORE '' not long ago released the latest products for fans of their K-pop groups. The most recent merchandise line that has been confirmed by SM themselves via their Twitter page is a plethora of "number plate keyrings" which feature SM Entertainment K-pop groups alongside their names, debut date, and official colors.
Groups such as aespa, subgroups of NCT (NCT127and NCT DREAM), WAYV, and senior groups such as SHINee and Super Junior were a part of these releases. Additionally, the keychains also include SM Entertainment K-pop groups that have not had a recent comeback, such as SNSD, TVXQ, and EXO.
All of these groups are complete except for Red Velvet.
Although unlikely due to SM Entertainment never disbanding K-pop groups, it is still worrying for their fans to not see Red Velvet in the lineup.
© 2023 Korea Portal, All rights reserved. Do not reproduce without permission.
Tags:
Kpop
,
kpop news
,
Kpop updates
,
SM Entertainment
,
SM Entertainment news
,
SM Entertainment update
,
SM Entertainment Red Velvet
,
Red Velvet
,
Red Velvet News
,
Red Velvet Updates
,
Red Velvet comeback
,
Red Velvet Rumours
,
EXO
,
SHINee
,
NCT
,
TVXQ
,
Super Junior
,
Girls' Generation
,
SNSD
,
aespa
,
is red velvet disbanding
,
red velvet might disband
,
when will red velvet make a comeback