NCT Rapper Describes His Journey From A Trainee To An Idol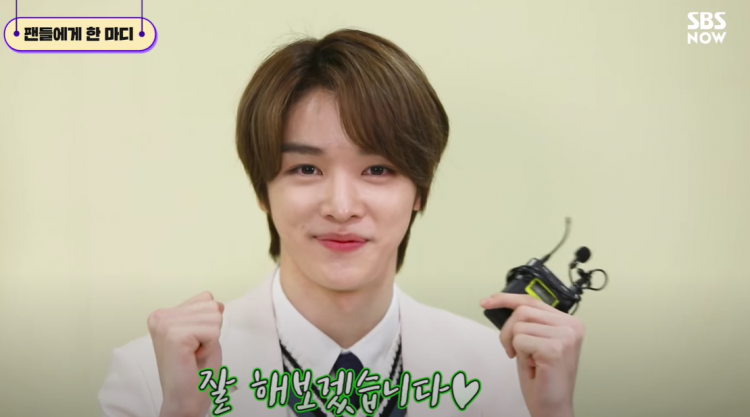 SM Entertainment is not a stranger to innovation. Even more likely so when they introduced their experimental K-pop boy group, Neo Culture Technology, or more commonly known under the acronym NCT. Debuting in 2016, the group is known to have an unlimited number of members and sub-units.
Initially, the K-pop group were seven members, but as of January 2021, there are now 23 strong. Although initially an unheard-of concept, NCT has garnered a steady following, and some subgroups have already won multiple awards.
With that being said, one of the latest additions to NCT, which was added only September 2020, Sungchan, is already popular enough to have been invited to Allure Korea, a beauty and style expert magazine.
During this interview, NCT's rapper, Sungchan, gave his personal accounts on his journey from being a trainee in SM Entertainment to becoming an idol and a member of NCT.
Sungchan was told that usually, a trainee's dream is their debut, and this means that his initial dream became a reality when he debuted with NCT last year. He was then asked how he felt after his debut.
To answer the question, Sungchan said that he could not believe it. He found it difficult to express in other words. His mom loved it so much, and his trainee friends also congratulated him. Although debuting was one of his dreams, Sungchan thought that this debut is not the end but just a beginning. He continued by expressing that wow that he's joined NCT, he wants to become a valuable person who can raise the status of the group.
He continued recalling what he did as a rookie by saying, "I've been a trainee for about four years. At first, I was almost the age of the youngest, but after about 3-4 years, I was the oldest. There were times when it was mentally difficult."
Sungchan's journey may have been difficult, but nevertheless, he was able to power through all the rough times and finally debuted. Only time will tell how his career will pan out, but his potential seems really high, and his start is already doing well.
© 2023 Korea Portal, All rights reserved. Do not reproduce without permission.