EXO's Chanyeol Is Set To Return On Big Screen
by
Kim Jam
/ Mar 02, 2021 05:20 AM EST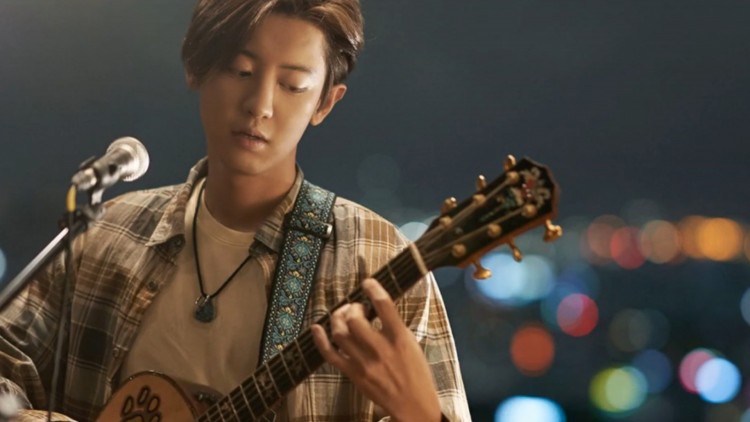 Chanyeol, K-pop boy band EXO rapper member, is set to be back to the big screen this spring with the road movie, "The Box."
The film features two leading actors, including Chanyeol and Jo Dal-hwan.
The "The Box" trailer was unveiled Tuesday.
In the movie snippet, Chanyeol, who plays aspiring singer Jihoon, played by Chanyeol, covers singer-songwriter Billie Eilish's 2019 smash-hit, "Bad Guy."
The next trailer scene shows that Jihoon can sing a song only if he wears a box on his head. As the story develops, he bumps into music producer Minsoo, who played Jo Dal-hwan, who has a fall down from elegance after enjoying immense popularity in the past.
"The Box" film was directed by Yang Jung-woong, the executive producer of the opening ceremony of the Pyeongchang 2018 Olympics.
The film was musically directed by Ecobridge, the composer behind Jung Yup's "Nothing Better" (2008).
Chanyeol apparently contributed to the song arrangement.
The film has no release date yet but is expected to play in the local theaters this spring.
Reports said that the "The Box" film started taping in August of last year.
Chanyeol was known as a member of the EXO group that has debuted in 2012.
He started his big screen stint in 2014 with the film "Salut D'Amour" and in the 2016 movie, "So, I Married an Anti-fan," in 2016.
Click here to watch the trailer: "The Box."
Last October, he was embroiled in a cheating scandal after a person, who identified herself as his ex-girlfriend, claimed online that the star had cheated with more than ten women while the two were in a relationship. On February 24, he made an apology to his fans for fueling worries.
Chanyeol is expected to begin his compulsory military service on March 29, becoming the fifth EXO member to join the provision following Xiumin, D.O., Suho, and Chen. His enlistment place and time will not be openly disclosed.
© 2021 Korea Portal, All rights reserved. Do not reproduce without permission.