South Korean Cinema Update: Hit K-Movie In 2017 To Get A Direct Sequel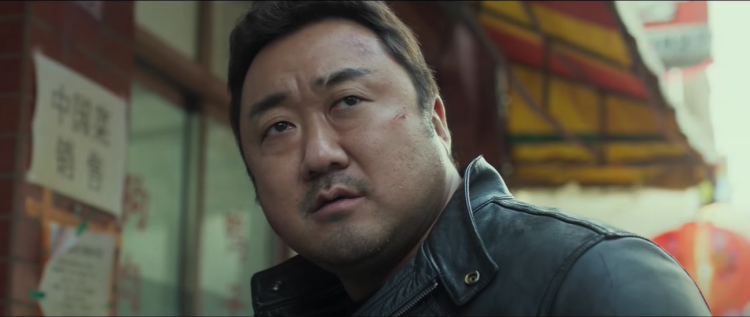 The South Korean action film directed by Kang Yoon-sung, "The Outlaws," tallied up around 6.9 million tickets and 50 million dollars in the South Korean local box office, as per the Korean Film Council (KOFIC).
Hong Film and BA Entertainment, both production companies, are currently creating two direct sequel movies for the South Korean film. Similar to the first film, Ma Dong-seok, also known as Don Lee, and known for his amazing role in "Train To Busan," will still be the star of the following sequels for "The Outlaws."
Additionally, for actor Don Lee, the South Korean actor will have a role in the upcoming Marvel Studios' film "The Eternals," which will be directed by Chloe Zhao. The film is scheduled to be released in cinemas this 2021.
Sylvie Kim, head of sales for K-Movie Entertainment, shared her thoughts about the South Korean actor Don lee saying, "Buyers have been telling us they are betting on him to become even more well-known after 'The Eternals.'" The Roundup release date hasn't even been set yet, but it speaks to the strength of the content and the actor that these top distributors have bought the film."
With that being said, "The Outlaws" sequel is being produced and will be finished and released this immediate summer. Another actor, Son Seok-koo, known for "Hit-And-Run Squad," will star alongside Don Lee. Additionally, It is a movie debut for actor Lee Sang-yong. Just before, Sang-yong was the assistant director on movies such as "The Outlaws," "Long Live The King," and "A Single Rider."
"The Outlaws" small plot wrap up is that he heads to Southeast Asia to extradite a suspect but, on arrival, gets involved in investigating a vicious killer who has been targeting tourists for years.
South Korean films have increasingly been more popular globally, and it is expected that "The Outlaws" sequel will garner similar or even more successful than its predecessor.
© 2023 Korea Portal, All rights reserved. Do not reproduce without permission.
Tags:
kwave
,
kmovie
,
kmovie updates
,
kmovie news
,
south korean action film
,
the outlaws
,
the outlaws sequel
,
Ma Dong Seok
,
Korean actor Ma Dong Seok
,
Ma Dong Seok The Eternals
,
don lee
,
ma dong seok updates
,
ma dong seok news
,
kmovies
,
kmovies update
,
kmovies news
,
best kmovies to watch
,
list of kmovies i should watch
,
what kmovie to watch