Get To Know BTS' Most Successful Fan Girl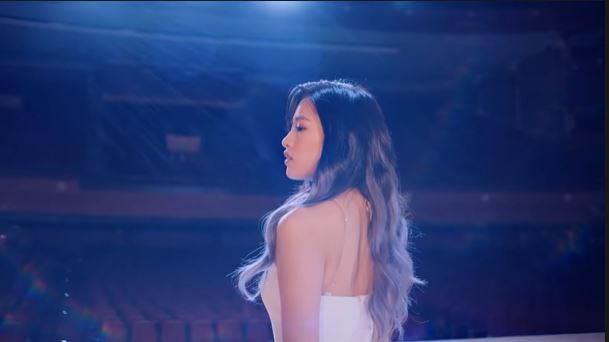 Four years ago, she attended the Melon Music Awards as an audience. Now, she stood on the stage together with her ultimate bias group, BTS.
On December 5, K-Pop's biggest acts came together to receive their hard-earned recognition as well as give their loving fans a spectacular performance at Melon Music Awards (MMA) 2020. One of the highlights of the event was the grand prize or the "daesang."
This year, Big Hit Entertainment's mega-boy group has achieved another "daesang all-kill" at the MMA 2020. The seven-membered group composed of Jungkook, RM, Jimin, Jin, V, Suga, and Jhope snatched the three grand prize of the awards show, namely: "Artist of the Year," "Song of the Year," and "Album of the Year." Not only that, but BTS has also bagged the "Best Dance-Male," "Netizens' Choice Award," and Bonsang on top of the daesangs.
For Melon's top 10 Bonsang awardees, BTS was accompanied by Kim Ho Joong, Baek Yerin, Baekhyun, IU, Oh My Girl, Lim Young Woong, Zico, BLACKPINK, and IZ * ONE.
But did you know?
One of the Bonsang awardees is a huge ARMY!
In the group IZ*ONE, one member is a huge fangirl of BTS that she was once spotted at the audience of MMA 2016, waving her ARMY bomb four years prior. This girl is Ahn Yujin.
According to Yujin, being an ARMY and witnessing BTS achieve a daesang four years ago was a great motivation for a then 13-year-old girl to pursue her dreams. From then, she kept moving forward, following the dream of becoming an idol. She auditioned to become a trainee at CUBE Entertainment. Yujin then participated in Produce 48, where she did her best to debut and become a member of IZ*ONE.
"I was happy. Those are the seniors I respect very much. When the group received the award, everyone was happy with them, crying with them. Seeing them so happy. I thought I wanted to become an idol," Yujin shared.
Today, IZ*ONE is considered to be one of South Korea's top girl groups after releasing one hit after the other. They are also one of the best-selling girl-groups together with TWICE and BLACKPINK.
What an amazing achievement for a fangirl to stand on stage together with their idol and receive such a prestigious award as one of this year's top artists in South Korea's music scene; this makes IZ*ONE's Yujin a very successful ARMY.
© 2023 Korea Portal, All rights reserved. Do not reproduce without permission.