We Can Expect A Lee Min Ho And Lee Seung Gi Musical Collab Very Soon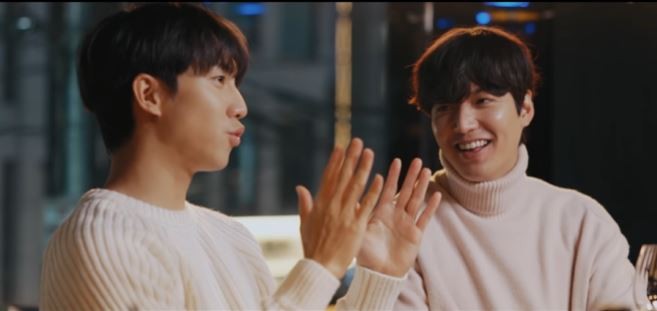 Lee Min Ho and Lee Seung Gi are discussing further plans for their upcoming musical collaboration, and fans are thrilled.
Korean A-list actor Lee Min Ho has just started his YouTube Channel recently and among his first videos for this year is a collaboration series together with his fellow celebrity, Lee Seung Gi.
On January 14, the actor uploaded the second episode of the LeeSeunggi x LeeMinho collaboration series. In this newly uploaded video, Lee Seung Gi and Lee Min Ho meet up at a restaurant to talk about their plans on making a music video that would star both of them.
The two actors discussed which of the two of Lee Seung Gi's songs, "The Dreamer's Dream" and "Your Eyes, Hands, and Lips," should be a music video for. They argue that while the first song is a better reflection of their lives, the second song has more public recognition.
Through this project, Lee Min Ho explained that he has only one goal, which is to help Lee Seung Gi feel better and healed.
"There's only one thing I want. I want Lee Seung Gi to feel healed through this. I want you to show your most comfortable self," expressed Lee Min Ho.
The two friends share the same fate of being in the same industry. Both Lee Min Ho and Lee Seung Gi have lived under the spotlight for so long that it was difficult for them to keep their personal lives private. Their lives are centered on their commitment to their fans and their responsibility as a celebrity that is always under the scrutiny of the public.
Lee Min Ho and Lee Seung Gi shared a heartfelt conversation about celebrity life, which can be compared to a double-bladed sword. Such discussions opened up the sad narrative about the life of a celebrity who can't live peacefully and privately even if they have all the luxury and leisure in life.
Let's all look forward to Lee Min Ho and Lee Seung Gi's music video.
© 2023 Korea Portal, All rights reserved. Do not reproduce without permission.