South Korea Strongly Impose Fines for Not Wearing Mask amidst Increasing Covid-19 Cases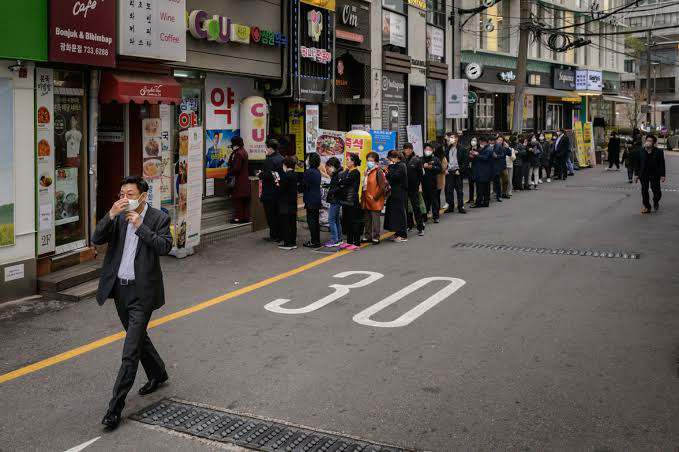 On November 16, South Korea's
Korea Disease Control and Prevention Agency (KDCA) reported
223 new Corona Virus cases, the country's highest record since September.
According to authorities, the recent increase in the cases is attributed to offices, private gatherings, and public facilities which makes contact tracing complicated.
To mitigate the spread of the virus, the government has strongly imposed fines for those who are caught not wearing masks in public.
Those caught faces without their mask in public places such as malls, parks, buses, salons, and nightclubs, to name a few, faces fines
up to 100,000 won ($89.75).
Meanwhile, establishment operators of those places could pay as much as 3,000,000 in fines.
In a facebook post, President Moon Jae-in urged authorities to reinforce the guidelines for strong social distancing and mask wearing.
"If we lower our guard and disregard quarantine measures, our jobs and daily lives would be put at risk, and greater damage and suffering may come," he said.
On the other hand, 166 were locally transmitted, from which 65% were from Seoul and Gyeonggi province.
© 2021 Korea Portal, All rights reserved. Do not reproduce without permission.