Kingdom Season 2 Actress Bae Doo Na Inadvertently Left Hint On What To Expect In Upcoming Installment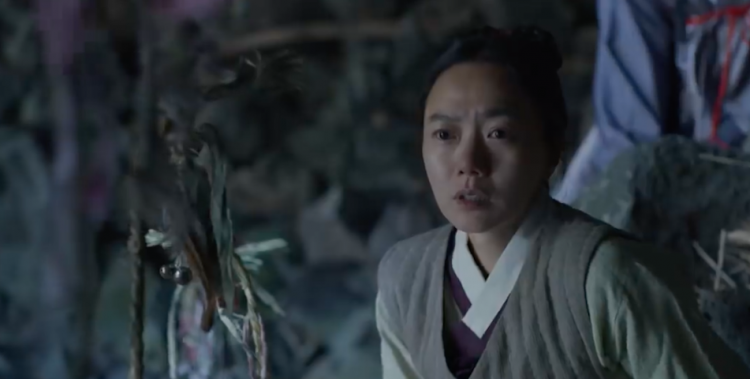 Fans of horror Korean drama Kingdom has been waiting for news information after the upcoming Season 2. Netflix has yet to offer new details but actress Bae Doo Na shared a photo of her from the set location of the K-drama.
Bae posted on Instagram on Friday a photo of her on the set location of the Kingdom Season 2. In the image, the actress is seen sitting on a chair while dressed in traditional Korean hanbok and some production equipment are seen near her.
The photo does show much but it offers a little clue on what to expect in the second season. It can be noticed that Bae is in a place that seems to be different from the last time her character was seen in Kingdom Season 1 finale.
In the series, Bae plays the role of physician Seo Bi. It can be recalled that in Season 1 finale she and village official Beom Pal (Jeon Seok Ho) went to the Frozen Valley to look for the resurrection plant. In there, they saw some zombies who are wandering around even though the sun is up.
Later on, Seo Bi realized that the zombies are not rising from the dark place they are hiding when the sun sets at night. Instead, they rose from sleep when the temperature changes which means they are not afraid of sunlight after all.
It looks like Seo Bi will be able to survive the zombie attack that was seen in the Season 1 finale. Based on the photo that she shared on social media, it looks like she and Prince Lee Chang (Joo Ji Hoon) will be able to reach the palace or at least the city as she was seen filming on a concrete pavement.
The Korean drama Kingdom is set in the Joseon era. It tells the story of Crown Prince Lee Chang who went into a journey to look for an answer on the mysterious plague that overtook some provinces in the kingdom. The prince tries to stop the outbreak that is sweeping the nation and also infected his father.
Earlier this year, Netflix dropped two photos for Kingdom Season 2. One of the images proves that Seo Bi's theory is correct as it shows a group of zombies rose from sleep even if the sun is up.
The cast and crew of the series are currently filming Season 2. Netflix has yet to make an announcement about the release date of the next installment.
© 2019 Korea Portal, All rights reserved. Do not reproduce without permission.