'Kingdom' Season 2 Cast Kicks Off Filming; Lead Actor Joo Ji Hoon Praises BTS For The Group's Impact On Hallyu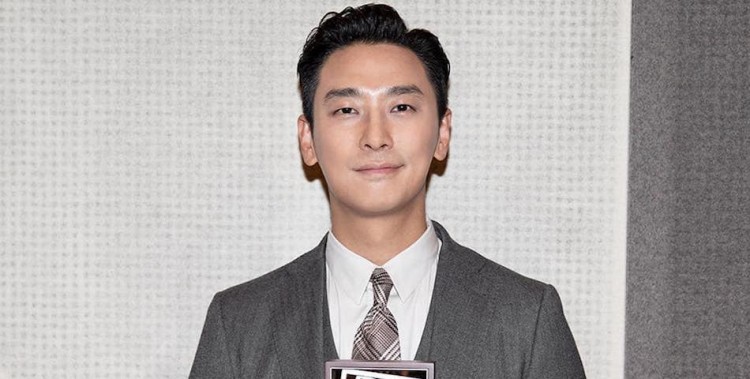 Here's some good news for Kingdom fans. The hit Netflix zombie apocalypse Korean drama has kicked off filming this week.
The cast of Kingdom had their first script reading for Season 2 last week and begun the production this week. Main cast Joo Ji Hoon (Crown Prince Yi Chang), Bae Doo Na (physician Seo Bi), Ryu Seung Ryong (Minister Cho Hak Ju), and others have joined the first day of shooting. New additions to the series such as Park Byung Eun and Kim Tae Hoon have also started filming.
According to AllKpop, Season 2 Episode 2 will be helmed by director Park In Jae while original director Kim Seong Hun will help in the production of the pilot episode for the upcoming season.
Netflix has yet to reveal a release date for Kingdom Season 2 and how many episodes it will have. The six-episode Season 1 was released by Netflix on January 25.
Many fans are hoping that the production of the second installment will not take long like in Season 1. Director Kim previously revealed that the production of Kingdom Season 1 was supposed to be completed in four months but it took them six months to finish the filming. If the production of Season 2 will run smoothly, it is expected to be completed by June and it could be released later this year or early next year.
The upcoming Kingdom Season 2 is expected to pick up from the cliffhanger of the previous installment. Season 1 ended in a scene wherein the zombies come out of hiding when the sun rises, contrary to the people believe that they attack at night and turn dead in the morning. The finale episode ended when the zombies are about to attack a survivors camp that is being led by Crown Prince Yi Chang.
Meanwhile, Kingdom lead actor Joo Ji Hoon talked about his latest K-dramas-Netflix's Kingdom and MBC' The Item-and how some local broadcast networks were skeptic about international streaming service. He said from a broader perspective, having K-dramas on international streaming sites is a win-win situation for Korea. Joo believes that it is for the country's best interest to share and spread their best Hallyu content to the world and not just locally.
Then, we mentioned his fellow Korean artists BTS as an example. Joo said he is proud of the septet's global achievements and also expressed his gratitude to BTS for helping South Korea became known to the world. The actor stressed how important the group plays in spreading the Korean culture.
Joo added that BTS has already proven that globalization is a good thing for the country. His hope is for the Korean film industry to also expand in the future so they could have more impact overseas like what BTS has done.
"BTS is really amazing. It's unbelievable what they're doing. They're already receiving a lot of awards, but they really deserve to be given more awards," he said.
© 2019 Korea Portal, All rights reserved. Do not reproduce without permission.