'Game of Thrones' Alum Richard Madden Avoided Questions About 'GoT' Co-Star Kit Harington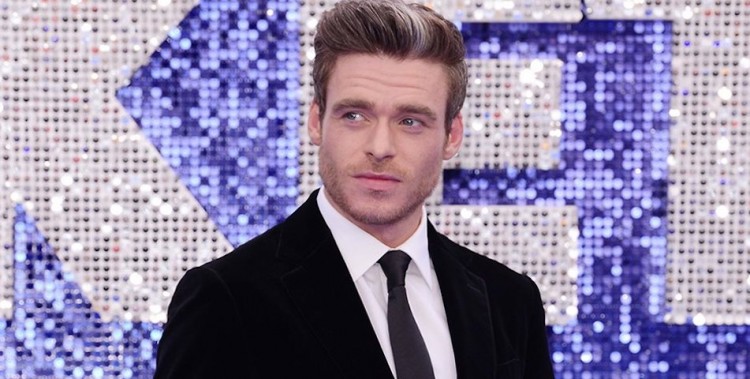 Scottish actor Richard Madden doesn't want to get involved in other personal business. That's what he has proven when he was asked by some reporters about his Game of Thrones co-star Kit Harington.
During the UK premiere of his new movie, Rocketman, Madden answered some questions from the press at the red carpet. He was asked about his stint in the HBO multi-awarded series Game of Thrones.
Madden said it has been so long since he was last seen on the show hence, he often forgets he ever was on it. The actor also earlier admitted that he hasn't seen the series finale yet but it was already spoiled to him by somebody. Madden famously played the role of Robb Stark in the first three seasons of Game of Thrones.
Then a reporter asked the Bodyguard star about his former GoT co-star Kit Harington. Instead of giving a remark, he immediately told the reporter that he is not giving a comment about Harington before he walked away from the journalists.
Harington recently checked into a wellness retreat in Connecticut. His representatives, later on, said he checked into the retreat and also began attending Alcoholic Anonymous meetings to "work on some personal issues" during a break in his schedule. Harington's wife and fellow GoT star Rose Leslie, is reportedly encouraged him to get help.
Reports indicated that Harington "felt lost" since the fantasy TV drama ended. In the documentary Game of Thrones: The Last Watch, Harington was seen in tears during the final table read of the series as he read his last scene with Emilia Clarke (Daenerys Targaryen).
Meanwhile, even though Madden's character has been killed off in GoT Season 3, his career continues to blossom. He starred in the live-action remake of Cinderella in 2016. " He played the role of a DJ in the Netflix rom-com, Ibiza.
He also portrayed the lead character in BBC series Bodyguard and won Golden Globe for Best Performance by an Actor in a Drama Television Series category earlier this year. There were also rumors that Madden is among the frontrunners to replace Daniel Craig as the new James Bond.
Meanwhile, Madden currently stars Elton John's biopic, Rocketman. In the movie, he portrays the role of John Reid, Elton John's music manager and lover. Rocketman hit theaters on May 31.
© 2021 Korea Portal, All rights reserved. Do not reproduce without permission.