'Game Of Thrones' Actor Richard Madden Reportedly 'To Be Offered' To Replace Daniel Craig As James Bond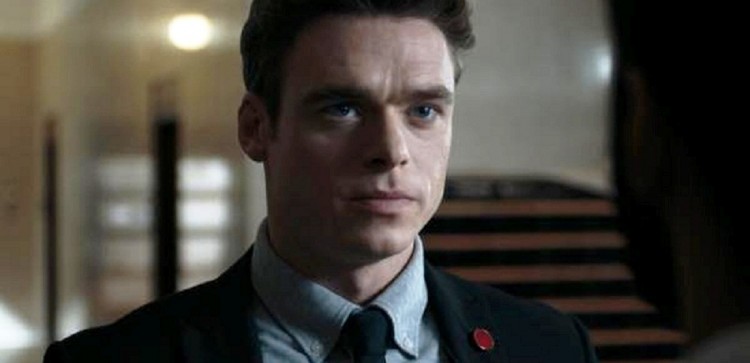 It looks like the speculations on who will be the next James Bond will end very soon as the producers of the franchise reportedly have chosen the one. Games of Thrones alum Richard Madden has been rumored to replace Daniel Craig as Agent 007.
Madden is known for portraying the role of Jon Snow's half-brother Robb Stark in Game of Thrones. He was one of the main characters in the HBO award-winning drama until his death in Season 3.
The 32-year-old Scottish actor recently starred in the BBC One's drama/thriller series, Bodyguard. In the show, Madden plays the role of Police Sergeant David Budd, a British Army war-veteran who is suffering from PTSD. He then works as a special protection officer for London's Metropolitan Police Service. Budd's assignment is to protect the ambitious Home Secretary Julia Montague (Keeley Hawes), whose politics stand for everything he hates.
Madden's portrayal in the Bodyguard is what caught the attention of James Bond producer Barbara Broccoli. According to British publication The Sun, the actor left a powerful impression on Broccoli for his role in the Bodyguard.
The Sun quoted an unnamed source close to Broccoli as saying that Madden made a powerful impression on the producer which makes him a "serious" candidate to take the iconic role. The actor is not only on top of Brocolli's short list of candidates, but she is also "preparing to offer the role" to him.
The Bodyguard and Madden have received positive reviews from critics. The series premiered on August 26 and concluded on September 23. It has only six episodes. So far, there is no word from BBC One if the Bodyguard will be renewed for another season.
Nevertheless, Madden will be busy anyway. If the James Bond rumor holds up and the role will be given to him, Madden's schedule will be packed in the coming years. The next 007 movie is not expected to begin filming until the release of Craig's last Bond movie on February 14, 2020.
The latest news about Madden as James Bond is best to take this with a grain of salt. Rumors about who will take over as James Bond have been flying around since Craig announced that he is ready to pass the baton to another actor. Among the names that are speculated to replace Craig are Idris Elba, Henry Cavill, Tom Hardy, James Norton, Aidan Turner, and Outlander actor Sam Heughan.
Meanwhile, Madden will appear next in the movie Rocketman, which is a musical drama based on the life of musician Elton John. Actor/singer Taron Egerton plays the lead role as Elton John while Madden portrays John Reid, the singer's former manager. Rocketman is set to premiere on May 31, 2019.
© 2019 Korea Portal, All rights reserved. Do not reproduce without permission.