'Game Of Thrones' Actress Sophie Turner Reveals She Suffered From Depression & Had Suicide Thoughts Because Of Criticisms About Sansa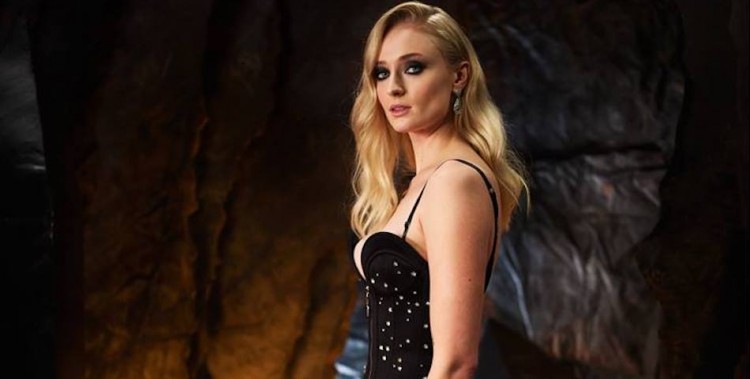 Game of Thrones actress Sophie Turner is not immune to criticisms. She admitted that it took a toll on her at some point and pushed her into depression, to the point of thinking about suicide.
Turner opened up about the impact of being a famous celebrity of her mental health. In an interview with Dr. Phil on his podcast, Phil in the Blanks, the actress revealed that she started to feel bad about herself when she rose to fame for portraying Sansa Stark in Game of Thrones.
She said she believe all the negative comments that were told about her such as being fat or a bad actress. Turner said she became very self-conscious and it affects her mental health.
She said her insecurity eventually led to depression and isolation. She further felt alone when her brothers and friends moved to college while she stays at home and works for GoT.
Turner said she can't find the motivation to love herself during those times. Although Turner admitted that she thought of suicide at some point, she doesn't have the courage to actually hurt herself.
"It's weird. I say I wasn't very depressed when I was younger, but I used to think about suicide a lot when I was younger. I don't know why though. Maybe it's just a weird fascination I used to have, but yeah, I used to think about it. I don't think I ever would have gone through with it. I don't know," she confessed.
Turner admitted that depression still persists until today but the actress already sought therapy and treatment. The X-Men actress said she still on medication but have learned how to love herself now, more than ever.
She also acknowledged the presence of her fiancé Joe Jonas in her life. She said The Voice Australia judge made her realize how precious she is and how much she is loved.
The GOT actress also revealed her plans now that the filming of the HBO hit series has ended. Turner said she plans to take a hiatus from acting to focus on a more important matter and that is her mental health.
Turner plays the role of Sansa since GoT premiered in 2011. She was only 14 at the time. It is her first television role.
She made her big screen debut in the 2013 independent thriller film Another Me. Turner further rose to fame when she was cast to play Jean Grey in X-Men: Apocalypse in 2016. She reprised the role in the upcoming X-Men: Dark Phoenix that is set to premiere in June 2019.
Meanwhile, the final season of Game of Thrones premiered on April 14. Season 8 only has six episodes. A new episode airs every Sunday at 9 p.m. ET on HBO. Episode 2 will air on April 21.
© 2021 Korea Portal, All rights reserved. Do not reproduce without permission.