'Outlander' EP Reveals One Scene From The Book She Wishes To Have Made It To The Final Cut Of The TV Adaptation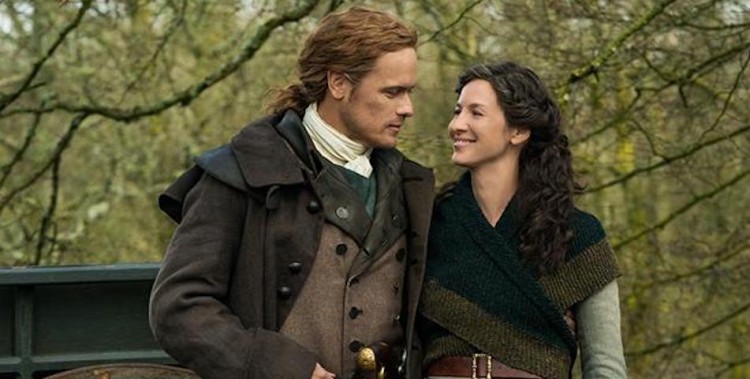 Fans of Diana Gabaldon's Outlander novel series are not the only ones who have frustration for not watching their favorite scenes in the books in the TV adaptation. Even Outlander executive producer Toni Graphia has the same feeling as she also has a scene in mind that she wishes to have made it to the final cut.
Graphia admitted that as Gabaldon's novel are packed with very important moments, not everything can make it to the small screen. She said omissions were inevitable given the limited time the TV version has and hopes that fans of the books would be "a little forgiving."
The Outlander EP cited to Digital Spy one particular scene that she wishes to have made it to the final cut. It was a scene from the first book in the series wherein Jamie (Sam Heughan) is looking at the trees at Lallybroch.
"He has this beautiful speech where he tells Claire, 'I know this land so well. I know these trees. And I know when it's going to rain, because the leaves turn a lighter shade of green, because the leaves turn upward, and you see the underside of the leaves,'" Graphia recalled.
Graphia said it was a beautiful speech and it for some reason, it stuck in her mind. She revealed that she even tried to insert it in other seasons. Unfortunately, she couldn't find the right place for it. She added now that Jamie and his family are living in America, the more reason she can't find a perfect moment where she can insert Jamie's speech.
"I'm determined to get it in somewhere. I have a problem now because we're in America, so he can't really say, 'I've known these trees for many years' like he did in Scotland," Graphia said.
Meanwhile, Heughan along with co-stars Caitriona Balfe (Claire), Sophie Skelton (Brianna), Richard Rankin (Roger) recently attended the Starz Emmy For Your Consideration Event. Last month, the network submitted the name of five Outlander stars for consideration for the 2019 Emmy Awards.
Balfe's name has been submitted for the Best Actress in a Drama Series category while Heughan is for Best Actor. Starz would also like to see Skelton's name in the Drama Supporting Actress category, Rankin for the Best Supporting Actor, and Maria Doyle Kennedy (Aunt Jacosta) for Drama Guest Actress.
© 2023 Korea Portal, All rights reserved. Do not reproduce without permission.