'Outlander' Producer Teases TV Series Might Go Beyond Season 10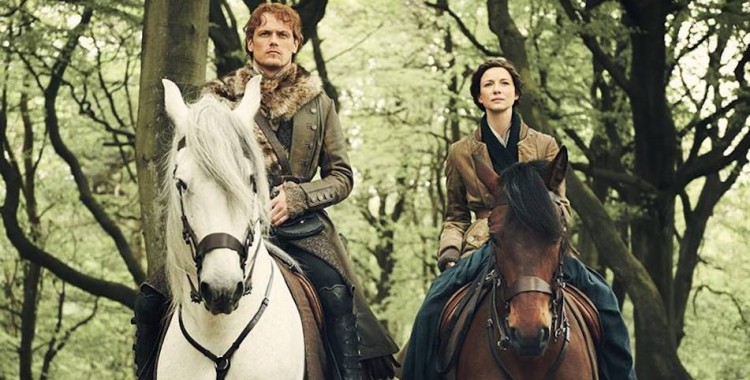 If there is something that Outlander fans would like to happen, it is to watch their favorite TV series forever. Outlander executive producer Toni Graphia has hinted that they might give fans at least 10 seasons.
In a recent interview with Digital Spy, Graphia talked about how Games of Thrones impacted their show. She said GoT's eighth and final season gave them something to think about.
Like the HBO multi-awarded TV show, Outlander is also based on a novel series. GoT is based on George R.R. Martin's A Song of Ice and Fire fantasy novels while the Starz time-travel themed drama is from Diana Gabaldon.
Graphia revealed that they always talked about how the GoT book series caught up with its TV adaptation and had outpaced the published novels in the sixth season. Game of Thrones Season 6 is supposed to be based on Martin's long overdue book installment, The Winds of Winter.
Graphia said she always teased Outlander author Diana Gabaldon that they will also catch up with her book series. However, she admitted that in reality that they never will. She said knowing Gabaldon as a prolific writer, they would never catch up on her writings.
The Outlander EP then revealed that Gabaldon is eyeing to create at least 10 books in the Outlander series. She added that as long as the world-renowned author keeps on writing, they will create more seasons of Outlander.
"She always says she's going to do... I don't know. Like, 10 is what she says. But she's such a prolific writer, it wouldn't surprise me if she kept going. As long as she keeps going, we'll keep going," Graphia said.
So far, the American author has published eight books for the series. On her latest update to the avid fans of her novels, Gabaldon confirmed that the ninth book in the series titled Go Tell the Bees That I Am Gone, will be coming out this year.
This means the TV adaptation has nothing to worry about as they already have four more books on their hand. So far, Outlander has been renewed up to the sixth season.
The cast and crew of Outlander are currently filming the fifth season which is based on The Fiery Cross, the fifth novel in Gabaldon's novel series. The story of Outlander Season 5 will revolve around the time of the American Revolution which took place between 1765 and 1783.
Meanwhile, Outlander Season 4 DVD and Blu-ray are now out in the market. This includes some of the never-before-seen footage from the previous season.
© 2023 Korea Portal, All rights reserved. Do not reproduce without permission.